It was Christmas 2012 and D had fallen in love with "The Snowman" story by Raymond Briggs.
She loved to read it: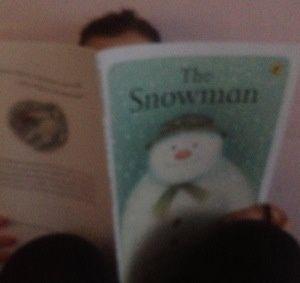 She watched the DVD endlessly, over and over. She would fly her little snowman toy around the room whilst the Snowman flew on the DVD.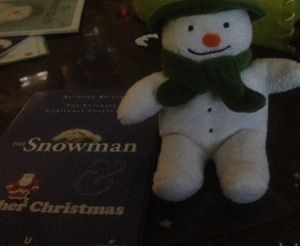 The John Lewis Christmas advert was also a massive source of enjoyment, please click here to watch it.
Her Mumma had a look on the John Lewis website to see if there was anything "snowman"-related and found a book based on the advert: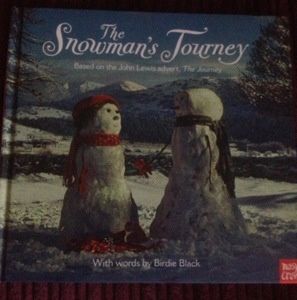 And a knitting kit: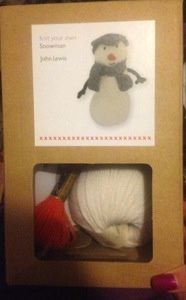 She ordered both on 23rd December, thinking neither would arrive until after Christmas but D would enjoy them anyway.
Wrong! Thanks to John Lewis's fabulous customer service department, the kit arrived the very next day!
And so the knitting or "Operation Snowman" began. Mumma knitted through some good Christmas TV and some not so good, she'd forgotten how relaxing it was – apart from the twig arms!
Day by day, the snowman grew:
Day One: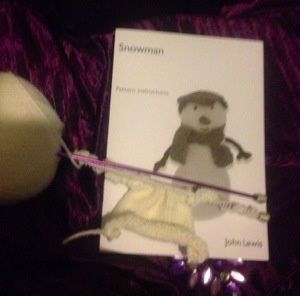 Day Two (looking like something Captain Underpants would wear):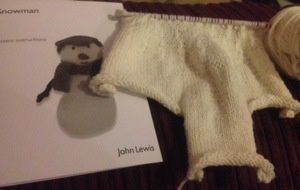 Day Three (body done but still not really snowman-like):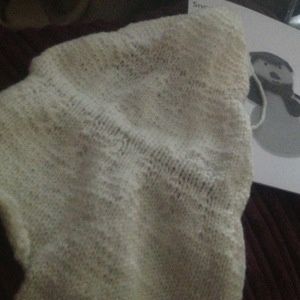 Day Four (the accessories started):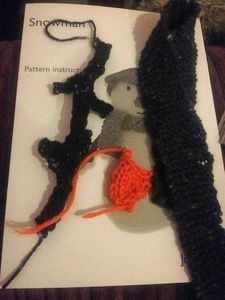 Day Five (all knitted, it all needed to be put together):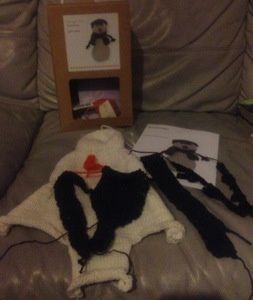 Day Six (sewing and taking shape):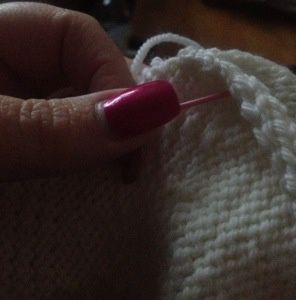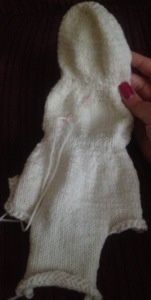 "Where's my face?"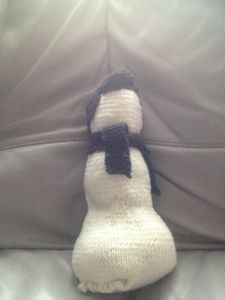 And finally….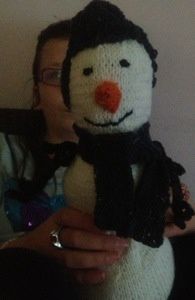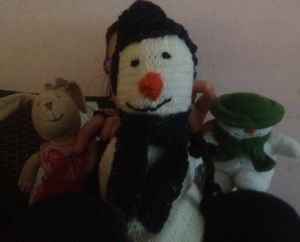 Mr Snowman was finished, D was delighted, she cuddled him and showed him to Bunny and her little Snowman. Then she watched the DVD again.
---
---