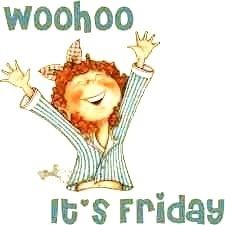 And it was also the end of term for T and D. Two weeks off from "hitting that ten minute sleep button one more time*, two weeks off from trudging along in the rain, two weeks off from frizzy hair (result of afore-mentioned rain). I'm sure that Christmas excitement and routine will still wake T and D just as early but we can (hopefully) chill. No school anxieties until Monday January 7th either.👍😃👍
There weren't any school anxieties this morning. A much-reduced traffic of people walking to T's school – which pleased D, stranger anxieties – and D went off with her TA a bouncy, flappy, happy girl. So nice to see.
(She'd been listening to the Father Christmas song on the way so very "bloomin'" happy.)
T's school finished before D's today so
we had time to go home for a while before collecting her. Poor T really did not want to go out again to collect his sister but participating in a silent protest, he came with us. Refused to acknowledge D's teacher and TAs who were talking to him and his protest carried on at home for a while…until suddenly, it was like a switch had flicked and he wanted to write Christmas cards and draw a decoration for the tree. Complete mood change and my cuddly boy was back.
D had brought home some festive work she'd done at school, I will spread it out over the next few nights but here's a robin: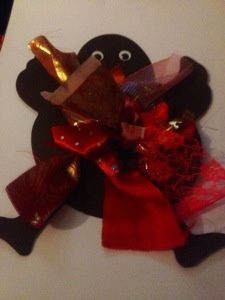 Lots of hand-eye co-ordination needed for the ribbon threading and this is Father Christmas: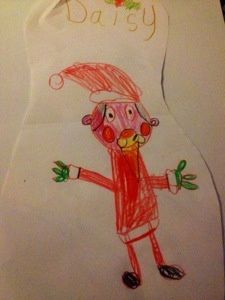 It's been a long school term, they've both faced challenges and I'm so proud of them for accepting them and doing so well. The sight of D singing a solo in her nativity when 3 years ago she couldn't have gone into the hall for the performance, let alone participated is something that Hubbie and I will always treasure *sniffs*.
And the world didn't end today….bonus!
I hope everyone's had a good day, please use the buttons below to comment/RT/share and help me raise autism awareness and acceptance Jx 😘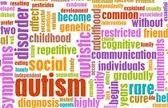 ---