No, no, no, not the apocalypse/Armageddon or Doomsday. Thank you so much Sky TV by the way for having that in big red letters (DOOMSDAY etc) on your screen tonight, clicked over, there it was, clicked away quickly before D could see it and react (again).
It's one more day until the end of term (for us anyway, I know lots of children finished today), apparently both T and D are watching DVDs (children's films) tomorrow so I don't know why respective schools haven't finished today. To be honest, it gives me a chance to do the Christmas food shop without worrying about the sensory/anxiety levels that taking an autistic child to a (what will be) very busy supermarket.
D had her school disco this afternoon, or rather about 5 minutes of it. It was too noisy for the whole class so they went to the ICT suite instead. Shame, on of the very rare occasions D wears a dress (with shorts). D also said there were too many people there, whole school I presume. Full kudos to the staff though for not forcing them to stay, recognising the anxieties and quickly finding an alternative.
T's been quite tetchy tonight – tired – and they both need the break that two weeks off school will bring.
D has been happily singing (and singing, and singing) Slade's "Merry Christmas Everybody", here's a link to YouTube if you fancy a listen.
I was feeling a bit…."urgh, so much still to do, whilst still liaising with various professionals about T/D" and saw this card, it made me laugh: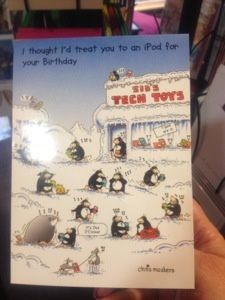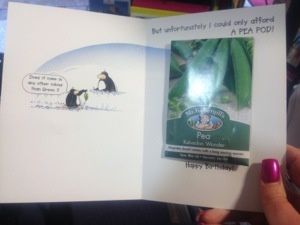 I hope everyone's had a good day, autism awareness and acceptance maters to so many of us, please use the buttons below to share/RT/comment, thank you Jx 😘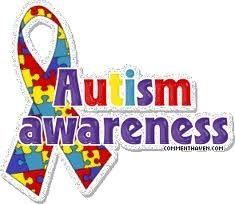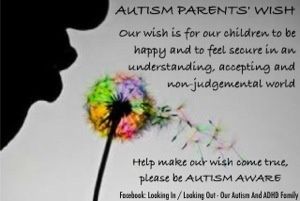 ---
---