T has written today's BookWorm Wednesday, he loves to read (something I'm very pleased about) and the majority of his Christmas list contained books!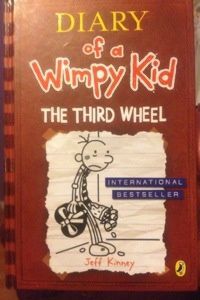 Over to T, apart from minor cosmetic tweeks, these are his words:
Diary of a Wimpy Kid: The third wheel
Author: Jeff Kinney
Books published: 9
The story:
Greg Heffley is having to deal with harder times nowadays. But when Uncle Gary moves in for a few weeks, Greg has to sort out why his uncle goes on his computer.
When Greg finds out in assembly that the student council will be replaced, his best friend, Rowley Jefferson, runs for Social Chairperson.
When the elections come, Eugene Ellis, was running for president, and when he says that he will replace the toilet paper with the expensive-quilted kind. When he finished his spreech the whole place went berserk.
As Eugene won president, the vice- president – Hilary Pine – suggested doing a class fundraiser. Javan Hill came up with the idea of a motor cross stunt show and Eugene suggested a wrestling event. But they settled on a mixed event. Eventually the event is morphed into a valentines day dance.
As Greg scrambles to find a date, he's worried about being left out in the cold on the big night. His friend, Rowley, doesn't have any prospects either, but maybe that's a consolation. Then an unexpected twist gives Greg a partner and Rowley the odd one out.
But a lot can happen in one night, and in the end you'll never know who's going to be lucky in love……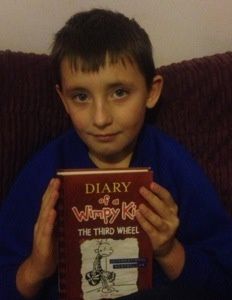 For more information on the books and the author, please click here
Thanks for reading, I'm sure T would love feedback Jx 😘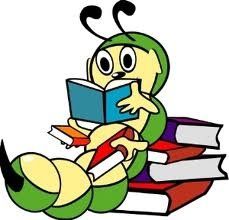 ---