(Please read right to the end)
On the whole, it's been a good day today.
D has been delighted that the woolly Nativity figures have made an appearance, she's enjoyed playing with them and the beauty of woolly figures is that they are unbreakable. (Unless someone went at them with a pair of scissors but we won't think about that!)
She's loved comparing the "Mary" figure with her performance in the Nativity play.
A definite resemblance me'thinks.
There was an unfortunate moment today when we had an unexpected pair of visitors. T's reaction was of coldness – which reminded me so much of a member of my family – and D's was to get extremely anxious and dive under the table. Just illustrates how unexpected change is so difficult for them both to deal with, albeit in different ways.
On a lighter note, @ClaireLouise82 posted a video her little man had made on his iPad mini showing him using a Gangnam Dancebooth app. The app is free and brilliant! Thank you Claire x. We did one for D and I can't seem to post it – so here's a screenshot – but she was laughing away: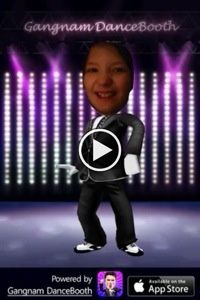 Changing the tone completely, as many of you will know, I do a daily blog which I hope demonstrates the highs and lows of living with autism. My reasons for blogging are threefold:
One: I enjoy it and it's therapeutic
Two: I hope that by reading it those who care for autistic individuals or are on the spectrum themselves (or both) can identify
And Three: to promote autism awareness and, ultimately acceptance.
This third reason becomes all the more necessary when a screen-shot like this appears on your timeline: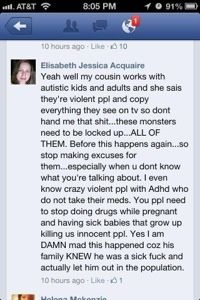 I'm not on Facebook but from what I understand, the individual concerned is sticking by her views despite some very considered and rational responses from autism parents. I would normally shy away from publicising any individual with views as extreme as hers but I think it's important that people are aware of the level of ignorance and unwillingness to learn.
Thanks for reading Jx 😘
Comments/RTs/shares as ever welcomed.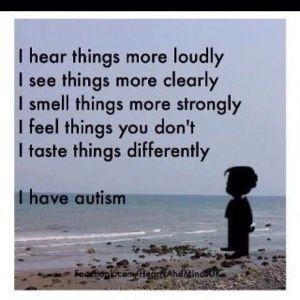 ---
---