Yes, we are (finally) Christmasy at home. It didn't feel right doing the decorations until the family funeral had passed and even now it's quite minimal – bit like our budget lol!
D was really excited about the Christmas tree, even more so than last year. We have an upside-down/right way up tree, similar to the image below: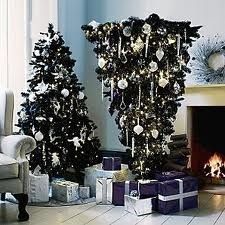 ..and for the past few years it's been upside-down, resulting in more space etc and when you have cats who enjoy batting dangly ornaments and trying to
climb it, less temptation!
D decided that an upside-down tree was "silly" – shows she's paying more attention – so it's the correct way up.
She's really enjoyed helping put the decorations on, here's some pictures: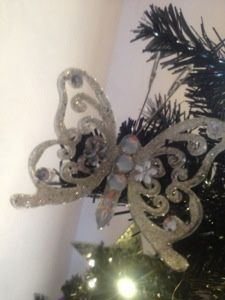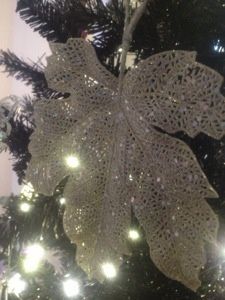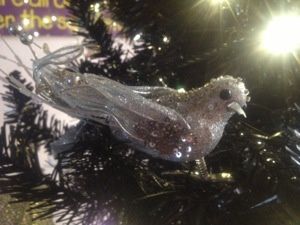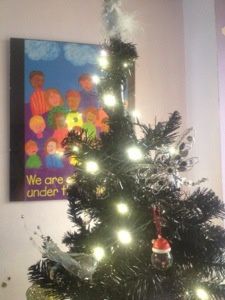 The Christmas Fairy seems to have flown away! So we're making do with a small fluffy angel!
There's something quite memorising about Christmas lights, a bit like staring into an open fire.
D's really enjoyed helping with the decorations and she's been quite bouncy and a bit flappy for the rest of the day, very happy though 😃.
With such happiness comes the sadness for the victims of the Newtown, Connecticut massacre. I can't imagine what the families of those involved are going through.
It is natural, in these circumstances, for people to look for someone or something to blame. The gunman is dead and, unless he left any messages, unable to explain his actions – although of course there is no justification for what he did.
It concerns me that some media outlets are reporting he had "autistic-like behaviour". I hope this is not the start of anti-autism initiatives. I think the focus needs to be more on who is allowed to own a gun and why.
I had a gentle chat with D today, not mentioning the Newtown events, but wanting to know her thoughts on guns. Her only experience – thankfully – is when the boys in her class play guns with their fingers or make them out of building bricks. Her answer was that the teachers dissuade the boys from doing this and that "guns are bad". The words of my autistic 8.5 year old girl who knows already, who might bite me in meltdown but I cannot imagine her as an adult in a gun-whelming situation ever.
Pray for the victims of gun crime, thanks for reading Jx 😘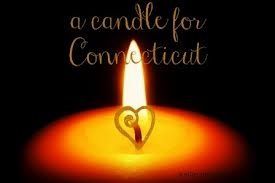 ---
---