The wonderfully eccentric thing about being in the UK is that we're never happy with the weather, mind you it is extreme. If it rains – it's more or less all day and extremely heavy. Chilly? We don't just get chilly, it's sub-zero. Sunny? Very hot. It wasn't that long ago that we had seasons, now it's new day, new extremity.
Anyway, today it rained…all day.
Fortunately for us (I guess) D woke up very snuffly (consequence of the very cold weather) and T had bad tummy ache; both also extremely tired from the highs and lows of the week, so both off today.
So, in between a bit of squabbling, snuffling and groaning we've had an ok-day.
There was a bit of this: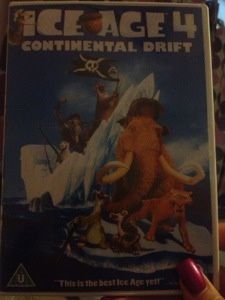 D loves the "Ice Age" films and we saw this one at the cinema. It's a lot darker (more sinister characters) than the previous 3 but still a very good film. D has this fear of the end titles of films/programmes (when the screen goes dark and just shows text) but she was able to watch this right through to the end as the credits had cartoons and were accompanied by songs.
And this, probably the tiniest newspaper ever: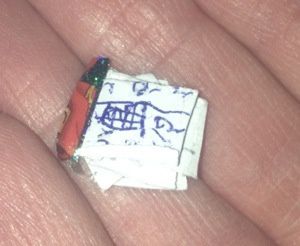 Newspaper made by D, for this character to read. This started out as a Playmobil bunny figure but it now Cinderella (D's favourite princess):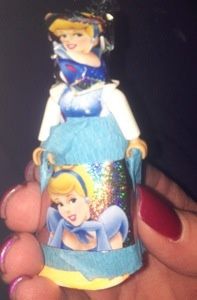 It's strange because she won't watch any of the Disney films, but likes looking at the "Princess" magazine and wearing the free plastic jewellery that comes with it. D's never been a one for dresses and all the stereo-typical girlie things (sensory/privacy issues) so this helping her put on her jewellery is all new to me (and it's quite nice 😃).
On a serious note:
This evening my thoughts go out to everyone affected by the horrendous shootings in Newtown, Connecticut. So tragic and unnecessary, more and more detail coming out by the minute.
Thanks for reading Jx 😘
---
---