It's been a day of getting things done. Necessary bits and pieces that I'm relieved are out of the way.
The first was compiling something to go along with T's CAMHS referral. It wasn't particularly nice to sit there and detail his traits and reasons why I thought he should start the diagnostic process to see if he too is on the spectrum. But necessary to enable Hubbie and I to know, which will be important in the next year when we start choosing secondary schools. A diagnosis will not make any difference as to how we view T, he'll be our little man who makes us extremely proud, but having that "label" will enable support (hopefully) to be more readily available during secondary school.
The second was D's blood test. Something I'd been dreading all day as I just didn't know how she'd be, all the while hoping that the cream would work.
She was incredibly anxious when I collected her, not helped by the fact that she didn't have her coat on – change of routine – as I had to get the cream on her arms straight-away. It took me and her teacher to get it on, bless her. She was nervous on the way but a gritting lorry went past us, spraying grit with a great big "whoooosh" which distracted her and made her laugh.
She was very good in the virtually empty waiting room, she sat next to me reading the announcements on the screen. I saw the nurse who had (very reluctantly) given me a phial yesterday and thought "please don't it be you". And it wasn't. D was seen by a lovely nurse, who made her feel at ease straight away. After some initial reluctance to keep her arm still, she didn't feel anything and it was over really quickly. The only time she had a moan was when the tape and dressing came off over where I'd administered the cream. I had my doubts about whether it would work, but it definitely did! She even wanted to see her blood in the phial afterwards!
D's sticker for being brave: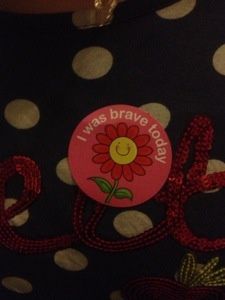 A relief that that was over. We have to wait two weeks for the results, so potentially after Christmas.
As a "reward" for being brilliant, D chose a magazine and then we started the cold trek home, D happily ensconced in big buggy. We looked out for Christmas decorations on the way and sang Christmas songs – it was dark, it passed the time 🙂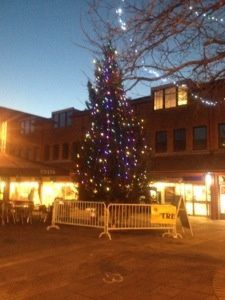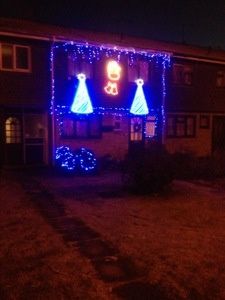 They've both been relaxed tonight, which is good as both have their Christmas performances to parents tomorrow, fortunately not at the same time! Hubbie and I are both going to D's and he's goes to T's tomorrow and I'm going to another later in the week as tomorrow's is for parents only, no children.
So glad we've got today out of the way, I hope everyone's had a good day, comments/RTs/shares as ever welcomed, thanks for reading Jx 😘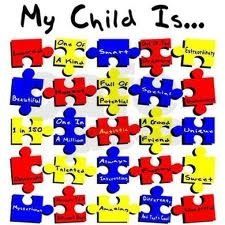 ---
---