These are T (age 10) and D's (age 8.5) entries for the Team Skylander competition, being run by Tots100.
T's entry is "Fire Hood".
A good wizard with the following powers:
Uses his wand to launch flames of fire;
Burns enemies in front of him and
Sends minions of himself and attacks enemies.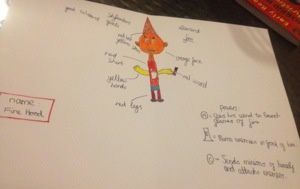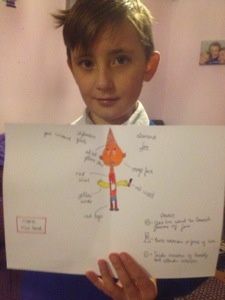 D's is "Bombing Bunny"
In D's words "she shoots carrot bombs and when they reach the ground they explode" (readers of my blog will be very familiar with Bunny!)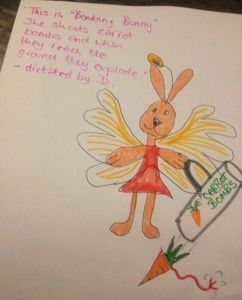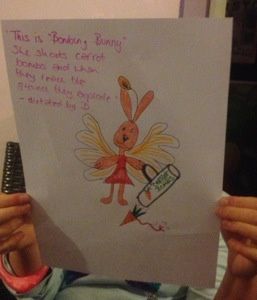 They would be overjoyed to be picked and assist in reviewing future toys and games!
---
---