Judging by my timeline tonight, the majority of us autism parents have had a difficult day.
I don't think it's easy for our children – practising Christmas songs endlessly, additional out-of-routine activities and the general buzz of excitement and over-stimulation that the run-up to Christmas brings.
I'm not complaining (okay I am a bit), I can't wait to see T and D's faces on Christmas Day, opening their presents. And if it's one present a day for a few days, or D prefers the box or the wrapping paper, that's fine. Anything to avoid a sensory-overload situation. I haven't gone overboard with gifts this year, I've had too many Christmases where D and T have shown an interest in something advertised and then it's been left in the box because it's not the right texture (not soft) or they simply haven't known how to play with them.
This might shown weird but I bought BluTack for their stockings today – D likes to make shapes with it and wrap it around her Playmobil people and T uses it to put his football/club penguin posters up. It's something that they will both enjoy using and D will be delighted! (They will have other things in there too – choc coins, notebooks and glittery balls that light up when bounced)
Today started off strangely, D was coaxed up by the thought of her advent calendar choc (bless her!) but T was very anxious about school and extremely clingy. Very very unlike him. At one point I was doing lunchboxes with him firmly attached to my waist. I think – as per second paragraph – the additional Christmas activities and preparations are making him anxious and uneasy. I would think in his mind he's at school to work, not practise carols. He is a very studious little worker, likes to sit down, do the work and …job done. Totally different to D who is incredibly easily distracted and had to use a "move and sit" cushion to regulate herself.
D, by contrast, has had a good day. The school run was aided by a "Ben and Holly" app, lots of hand-eye co-ordination needed. She came out at the end of the day happy but said that the boys had been unsettled in class.
T has been slightly more relaxed this evening but very prone to snapping and his quiet protests and withdrawals. He'll be pleased when the singing to parents and school is done and dusted (not until end of next week unfortunately).
Again, in contrast, D has been customising her knitted princess to make her into an angel: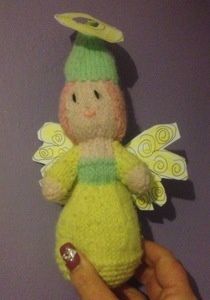 So, it's been a day in which my two seemed to switch places, I guess that is the unpredictability of parenting, it will all change tomorrow no doubt!
Thanks for reading, comments/RTs/shares as ever welcomed Jx 😘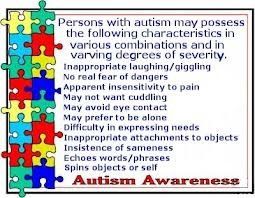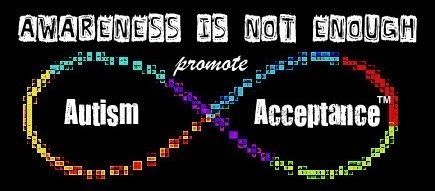 ---
---