There are times (well, okay a lot of the time) when I'm so proud of my T and my D.
This week hasn't been the most easiest ride-along in the Bluecrisps household, lots of phone calls, texts and hushed conversations about recent events but, as long as their routines are stuck to and T has his verbal itinerary for everyone, it's been okay.
They're both very excited about their advent calendars starting tomorrow, I only remembered today I'd better get some – thank you Waitrose. When my eldest was of advent calendar age, it wouldn't last until Christmas Eve, I guess the temptation was too great – same applied to chocolate decorations on the tree. But with T and D, we all found the first door in preparation for tomorrow and we'll use that in conjunction with a "how many sleeps to Christmas" chalkboard. D is very pleased to see that there is a big Christmas Day door on her calendar, nom nom!
Today was a day of mostly phone calls for me. The law of sod dictated that the hospital appointment we had waited ELEVEN months for was at the same time as her school play, oh yes indeedy. When I initially phoned to move it, there was nothing until after end Feb (2013) but after begging them, they found a slot next week hmmmmm. It's a relief as I really don't want to wait on certain things.
The diagnostic process for T has started, with a CAMHS referral, D also has an appointment with them after Christmas so they'll both be well used to staff/building etc.
D's also being referred for potential dyspraxia and well as some blood tests – I said I was busy!
Sometimes it's necessary to set aside a whole chunk of time and just phone and phone.
So, I'm pleased with progress made today. I still want to go and "have words" with the GP who told me he was "too busy" to discuss T with me but that's water-under-the-bridge now.
My two are very glad it's Friday, T has his football tomorrow unless health and safety decree the pitches are too frozen and D has a birthday party at Taplow (special needs adventure playground). She wrote the child's birthday card very happily after school – normally writing is resisted!
Please take a couple of minutes to click on this link which I was sent, it demonstrates how sensory overload affects people with autism. It's very effective.
I hope everyone's had a good day, comments/RTs/shares as ever welcomed, thanks for reading Jx 😘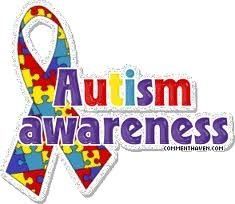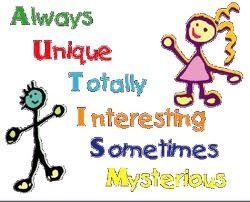 ---
---