It's a shame, today started so positively. D was up early (for a change) so I didn't have to wake up a sleepy, grumpy girl.
The school run went well and we saw cats, leaves, empty birds nests etc, she was happy with zero anxieties.
We got to school and there was a "situation" in Reception. No-one outside, no notice saying "please use other doors" but you could see something was occurring. Change of routine number one.
So, we went to the other doors, which were also locked. No-one to let us in. D by now getting very agitated and running all around the courtyard, with "bolt" potential written all over her face.
Eventually someone let us in but D was very very reluctant. And so we went through different doors and because Reception was closed off, I bear-hugged her as we went down to class, they said I could take her. Change number two.
Class was empty, no children and no staff. Agitations came back with a vengeance and trying to keep D calm, whilst scanning the walls for a timetable wasn't easy. Eventually I found out where they were, persuaded D that it would be an adventure if we found them and yes, let's take Bunny. Change number three.
My girl did so well, she guided me to where her class would be and then cowered in the corridor – with Bunny – whilst I went in and told them she was here.
Very proud of my girl, that was a LOT of unexpected change for her to deal with.
She was a happy girl when I picked her up, they'd had a puppet show (I think about anti-bullying) and watched a DVD – Madagascar 2 – one of her favourites.
And this evening she's been singing her Christmas play songs and being generally cute! A complete contrast to the very agitated and anxious girl this morning. The little things, that anyone else (NT) would just brush off, really really affect her.
I do think that a simple sign outside school when these instances occur, something visual, would really help.
I think we'll all be glad it's Friday tomorrow, especially as she's going to her favourite place ever on Saturday for a birthday party! More to follow..
I hope everyone's had a good day, comments/RTs/shares as ever welcome, thanks for reading Jx 😘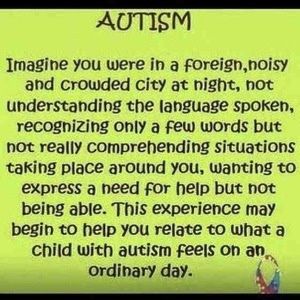 ---
---