I really enjoy doing "Music Monday" posts, it's great to revisit songs and really think about what they mean to you, or just share because they are brilliant.
I was trying to think of a hashtag that went with reading and discovered that there is "Bookworm Wednesday". So, jumping firmly onto that bandwagon, here is my first choice: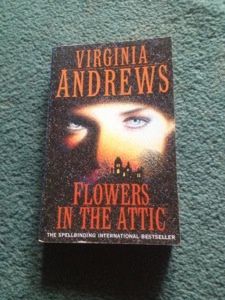 This book absolutely riveted me when I was a teenager, I can't remember how many times I read it, each time finding something new.
This is the information at the back of the book:
"The four children had such perfect lives in such a happy, golden family.
Their father died suddenly. The children now lived alone, hidden in the airless attic.
Their mother promised they would only stay long enough to inherit the fortune. But gradually she forgot how much she adored those children."
This book has it all: betrayal, abuse, incest, cruelty, death and finally retribution.
Apparently it was based on a true story. There was a film made of the book, in which the ending differed slightly but it was just as effective. Victoria Tennant played one of the "baddies" and her performance was so eerily sinister that I couldn't watch her in other films for a while afterwards.
There was a prequel "Garden of Shadows" and several sequels "Petals on the Wind", "If There be Thorns" and "Seeds of Yesterday" but, in my opinion, "Flowers in the Attic" was the best one.
I've always loved immersing myself into a good book, my grandparents (when they were alive) had shelves and shelves of books and one of the best things about visiting them was reading from one of their shelves. It's great that I can carry books around with me on my phone, either in iBooks or the Kindle app but nothing comes close to opening a new h a r d cover book for the first time.
So glad that T and D enjoy reading, they've already each got quite a collection and, if we're in town and I say "you can choose a toy or a book", they will invariably choose a visit to Waterstones.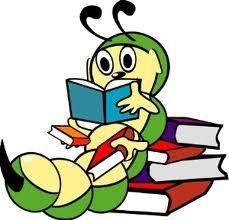 Thanks for reading Jx 😘
Comments/RTs/shares as ever welcomed.
---
---