Gawd, I am incredibly embarrassed about sending out a draft instead of a final post last night which – non-technical muppet that I am at times – I must have deleted. Sorry.
Anyway…moving on.
If you read my Music and Motivational Monday yesterday, you'll kind of get an idea that external events are occupying our minds a lot.
In short, there has been an unexpected death in the family, followed by another family member suffering a stroke.
I'm very grateful to those that have offered support and virtual hugs over the last few days, you all know who you are xx.
And yesterday's "mixed-up Monday" title referred to me but as I ended up accidentally deleting the blog post, never a truer word etc.
We didn't get to school yesterday, T (who has had a brief outline of events) got upset on the way and I was going to take D to school (who is blissfully unaware) when we got another puncture on big buggy (third in a week, grr), that was my cue to turn around and go home, where we all felt better.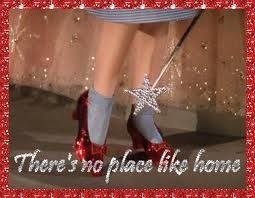 Today has been far more back-to-routine for T and D, both have gone to school with staff fully aware of events in advance.
We had D's statement review meeting this morning and – what I thought was a really nice touch – all attendees saw a short PowerPoint presentation of pictures of D "to remind us who we're discussing". I wish those who deal in statement decisions and budget meetings around special needs children's care did that, it would remind them that they are discussing a child/young adult. Not merely a budget amount.
The meeting went very positively, they are very happy with her progress and both Hubbie and I felt that our input counted – we haven't felt this in previous meetings with her previous teacher.
There are a couple of items that are detailed in her statement that haven't been updated for a couple of years – speech and language and OT – which they will request new reviews on.
I mentioned the handwriting issues (D finds this very stressful) and, as long as we do some fine motor work at home – crafts, hama beads, drawing (oh yes!) etc – they are happy for her news homework to be completed on a computer – result and much less stress on a Sunday.
The dyspraxia query was also discussed and they agreed that it was a possibility, a diagnosis would mean a further statement amendment.
So, both Hubbie and I left very positive that it had gone very well. It is never easy seeing "severe" written anywhere in terms of ability but it's necessary to ensure that the right help and support is given.
I had an interesting thought about D's anxieties today, we seem to go through stages of it in the mornings:
1. The "I have PE/swimming today, I don't want to do it because…" Which gets worse and worse over a period of time, usually starting the evening before.
2. Then the realisation that she is going to school – which brings on the stomping, shouting, hitting, pushing etc. All met with bear hugs and a "you'll enjoy it once you're there, it will be fun"
3. Finally we have acceptance that it's happening. This doesn't always happen before we leave on the school run, sometimes stage 2 will last to T's school (avert your eyes J), sometimes until we get to D's school but there is always a point where she accepts it, goes off and has an okay day.
Completely different to meltdowns.
I think she's been glad to be back into the routine of school today, she's had a good day and there's been lots of singing of her Christmas play songs. She's been over the moon that school let her keep an "invisible Lego brick" for being "the best girl in town" today.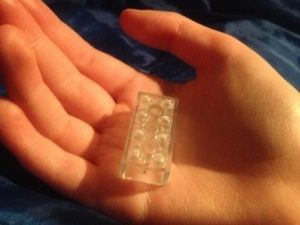 This little brick has had fun travelling everywhere with her, clasped in her hand and has gone to b e d tonight too.
So, it's been a good day as far as the meeting is concerned. I hope everyone's had a good day, comments/RTs/shares as ever welcomed, thanks for reading Jx 😘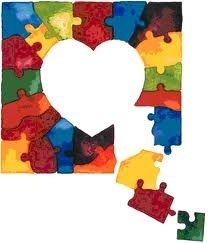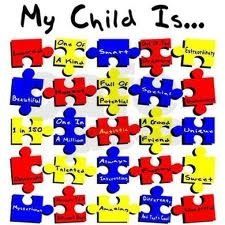 ---
---