One month today until Christmas Eve *internal aaargh*, D is excited about Christmas this year. She watched her "Ice Age Christmas" DVD today, exclaiming at the magic of Father Christmas and his sleigh etc; with ever-logical T in the room saying "that doesn't really happen D". There's plenty of time for illusions to be shattered, just not yet, not when she's 8 years old and this is only the second Christmas she's been fully aware of.
Christmas excitement aside, D's been a very tired girl today. She didn't sleep well at all last night – despite the melatonin – and only really settled at 430am urgh! I was traveling between our two rooms quite a bit and she wouldn't tell me what was wrong up until then, just make a meowing/moaning noise. Eventually at about 420am she told me it was that she was anxious about the Christmas fair at her school today, it's always very busy and taking into account her anxieties and her tiredness, we didn't go.
So, she's been happily making teeny tiny little paper things, which I've had to sticky-back plastic for her, this must be the tiniest candy cane ever, with glasses!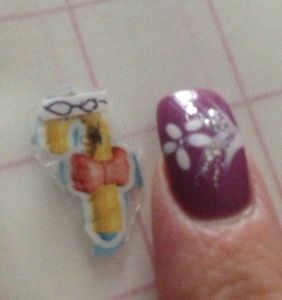 D has gone downhill as the afternoon has gone on, so an earlier b e d time routine in order, which she seemed to accept.
I'm hoping she'll sleep better tonight and hopefully I will, although I did manage to finish off my Twitter and how it's helped me – one year on blog at about 130am this morning, D's meowing aside, it was a nice quiet time to do it! Will try not to let it become a habit.
That's our day, quiet and crafts-orientated by choice. I really don't think D could have coped with busy shops/fairs today.
I hope everyone's had a good day, comments/RTs/shares as ever welcomed, thanks for reading Jx 😘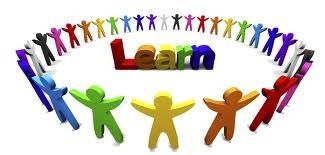 ---
---