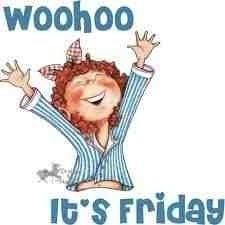 It's been an roller-coaster week, D either seems to be happy (at the top) or anxiety-ridden (down at the bottom), it would be nice just to coast along somewhere in the middle…maybe one day.
I finally have the initial Early Bird Plus course meeting next Friday – after zero contact from them since April – and D's review of SEN (statement) meeting so next week will be busy, with prep this weekend. I can't anticipate any major changes to her statement but do have a few things to (hopefully) get added.
After the wonderful Wednesday and not-so-great Thursday, today has been a good day. With no rain – yay! – the flooding pictures elsewhere are horrendous though.
We had a great school run this morning, the main advantage to this season is that D can see all the (empty) birds nests in the trees as we're walking (or buggying) along, she loves anything to do with nature and went off with her TA very happily, knowing that they'd be practising the Christmas play this morning (she's playing Mary this year).
And it was a happy girl I collected at the end of the day. She was pleased it was the end of the week. I did notice that she had a tear in her coat but no mention in the diary – presumably happened in the playground, annoyingly.
We were going along and her little friend (who's a boy and blows her kisses) was waving his class award out of his car window at her, thank goodness it wasn't raining/windy. He was obviously very proud of it!
T was weary when I met him too, but happy it was the weekend.
D's been happily drawing and making paper models of Captain Underpants, a fieb (thief), herself and some money bags. She didn't want them photographed tonight – maybe tomorrow – but Captain Underpants has been the hero (with his Tra-la-la! catchphrase) who catches the fieb and puts him in jail. She's only recently started this very mild role play/pretend play, it's great to see and hear.
I'm glad it's the weekend too. I hope everyone's had a good day, comments/RTs/shares as ever welcomed, thanks for reading Jx 😘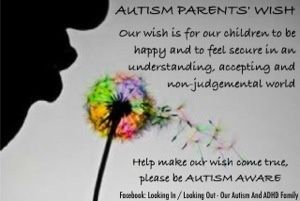 (Final image via the lovely @NiciJT4Autism, her fab Facebook page is at the bottom of the image)
---
---