Not sure how much I believe the superstition below, but as I've been sent it, I'm sending it on. Not aware of anything due to come in, but maybe I'll break with tradition and buy a lottery ticket….!
"Follow instructions and wait 4 days ! !
This year, December has 5 Saturdays, 5 Sundays and 5 Mondays (see pic)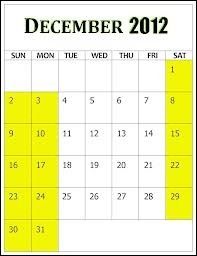 This only happens once every 824 years, the Chinese call it the "Money Bag".
Send this on to people you know. According to the legend, you will receive money in 4 days, according to Feng Shui, if you do not send this on you will stay poor."
Thanks for reading, if any mega does happen in four days, let me know! 😘
---
---