The "contradictions" in the title refer to something from school today but I'll start with the morning first.
As anticipated, D had major anxieties this morning regarding PE. We had stomping (very loud and intense), we had shouting, we had her trying to leave the house – keys are put well out of her reach (thank goodness) and I think she'd be too scared to go anywhere, but she was angry with me for saying I was taking her to school and this was her outlet.
I didn't need to distract her on the school run because she refused to talk or look at me, extremely angry situation. As we got nearer her school, she became resigned to the fact she WAS going to school and she agreed to play on my phone – if I'd given it to her any sooner I think she'd have thrown it away.
So….a quiet D went off with her TA, I barely got a "goodbye", guilt in bucketloads emanating.
And it was an angry D when I collected her. She refused to come out of the changing area at first (enclosed area, no bolt risk) and she took a lot of reassurance etc to get her out of school.
This is where the contradiction comes:
D's TA took me to one side and said she hadn't wanted to do PE with the boys so D and her had had their own games. She said she'd been encouraging D to join in without success and D had got annoyed with her for doing so "just in case she mentions it".
When we got home, I looked in D's home-school diary (written by another TA) and it said "she'd participated well in PE"?!? Grateful for the insight given by the TA who was with her.
Having had a chat with D during our evening routine, she hadn't wanted to join in, had got very upset when another child told her to "shut up" (charming!) and had been very angry at me because I hadn't collected her before PE *sighs whilst being grateful that she was calm enough to tell me this*.
We had a lighter moment though, she knocked her tummy against something and then said "ooooh, my tummy feels like the world is going to end", which made me laugh, which made her laugh and then she looked at me and said "oh Mumma, what are you going to do with me, I'm so funny!"
She is! I love the quirky little sayings she comes out with, life is never ever boring with D – every other emotion but never boring! Bless her.
So, I hope everyone's had a good day, comments/RTs/shares as ever welcomed, thanks for reading Jx 😘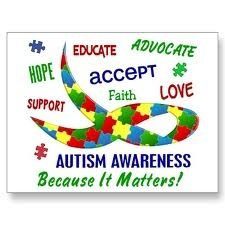 ---
---