We were recently sent a copy of "The Adventures of the Cuddle Pirate – The Jelly Giant" to review, an excellent book and I hope it's the first in a series of many.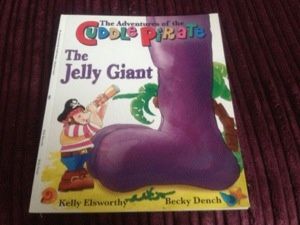 The book's aim (from the website is "to encourage children to eat their vegetables, by telling great adventure stories full of magical characters who love eating healthy food."
The book tells the story – in a beautifully illustrated way – of these characters (the goodies and the baddies):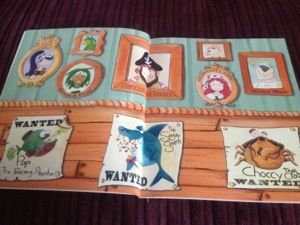 D particularly loved the detail in the characters – Broccoli Brad's beard and Milky Max's t-shirt to name but a couple.
"The Jelly Giant" is a giant who lives on "Jelly Bean Island" and, as his name suggests, loves jelly – sugar-free jelly. He's not too sure at first about sharing his jelly but the Cuddle Pirate and his crew show him how to make the jelly taste even better by adding natural flavourings – fruit. The baddies ("Sugar Shark", "Choccy the Crab" and "Pop the Burping Piranha") try to add their flavourings but are soon outwitted and the story ends happily and healthily.
There is also an added bonus of a recipe at the back too: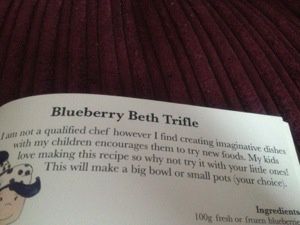 Both T and D really enjoyed this story, both having it read to them and a discussion on healthy eating afterwards and reading it by themselves.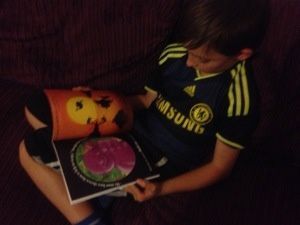 D, in particular, loving the illustrations and T enjoying the detail in the book, he was particularly impressed with the "look" having a pair of eyes!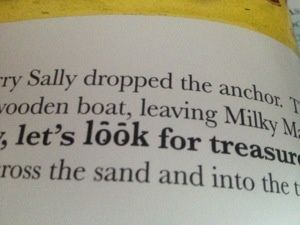 This book would be brilliant in a pre-school/primary setting, as well as a fun, wonderfully illustrated story to have at home. I think it would make a great cartoon too.
"The Jelly Pirate" is available to buy directly from the website (click here) or ordering via Waterstones/Amazon.
If you visit the website, there is also a "The Cuddle Pirate Puzzles" app free to download, one that is sure to be a hit with my fruit and vegetable-loving D!
You can also follow @thecuddlepirate on Twitter for healthy eating tips for children.
Disclaimer: we received a copy of the book (RRP £5.99) for the purpose of this review.
Thanks for reading Jx 😘
---
---