Today hasn't been the Friday I envisaged, it's honestly best not to plan for myself – highly ironic when there is an autistic child (or children) who rely on routine.
It was not just T or D off today – but both! Which, on the positive side, meant zero school anxieties and on the negative, they were both feeling under the weather so both prone to mild eruptions if in the same room.
On the whole, they've each done their own thing – in between feeling poorly – T has read and tried to get Mario onto various stages on his 3ds and D has done this: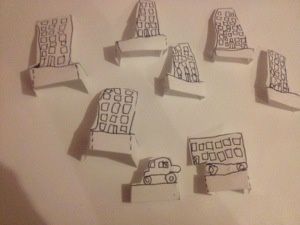 A paper city, it has taken her the best part of the day to draw all the detail. They were meant to be standing up – all the skyscrapers, car and bus – but it was causing some anxiety so they're flat, but you get the general idea.
There was also an evil scarecrow, to go with the scarecrow in her "My Animal Farm" series. She was very keen for him to be photographed: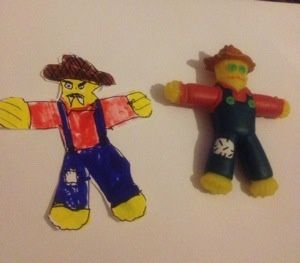 So, whilst it hasn't been a wildly exciting day by NT standards, it's rounded off a very up and down week – par for the course at the moment.
We're heading off on an adventure tomorrow, public transport to Oxford Circus for a product launch. Slightly nervous about the buggy and the Underground on a Saturday but we'll allow plenty of time and go at D's pace, she's looking forward to it, which is a bonus!
I've updated my Blog Roll, always happy to consider additions, please let me know if you'd like to be added on.
Wishing everyone a fab Friday evening, comments/RTs/shares as ever welcomed, thanks for reading Jx 😘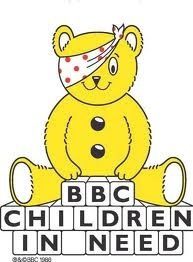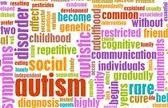 ---
---