Quick plug for "Golden Twits", Golden Twits awards if you enjoy reading my blogs I'd love it if you could click on the link and vote for me please. Thank you 😍
It's been a far better day than yesterday – phew and all that. It never fails to surprise me how D can go from being absolutely furious with anything and everything to laughing, almost at the flick of a switch. I wonder if it drains her as much as it does me, the constant attempt to keep up with the various emotions – all the while trying not to show any myself in case it makes things worse.
The school run went well this morning, lots of leaves, birds and friendly cats to look at. She went off happily with her TA, who remarked how smiley D was. Nice to see her happy 😃
She came out well at the end of the day too and has enjoyed watching "Mr Bean", she recites what's going to happen just before it does and never seems to tire of the (endless) repeated episodes that Boomerang seem to show. She's alternated between laughing away and getting cross extremely suddenly with T but it hasn't been on a major scale tonight.
There was a great thread running on Twitter today around tips for autistic children at Christmas, it promoted me to write an additional post. So pleased that D is getting excited about Christmas – even though her teacher says it's too early – for so many years she didn't/couldn't.
Last night's "DIY SOS" has promoted me to think about putting a list of inclusive SN playgrounds on the website, please let me know if you know of any and I'll include it, thanks.
I hope everyone's had a good day, comments/RTs/shares as ever welcomed, thanks for reading Jx 😘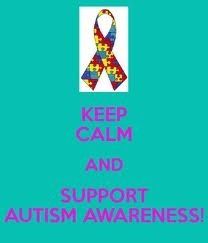 ---
---