*gulp*…only 42 sleeps?!? Well, that's what it said on a notice outside the hairdressers so it must be true 😜. That and the fact that the Christmas tree arrived in our village today. Huge great big thing, all tied up with fruit netting, so that we went past it first it was very tall and very thin, later it had plumped out a bit (netting removed).
D was absolutely fascinated by the tree's arrival, she was off school today with tummy ache. She had it yesterday too, overnight and this morning so thought she'd be more comfortable with me (and she was).
All the Christmas sights have inspired D to make her own little (tiny) Christmas tree: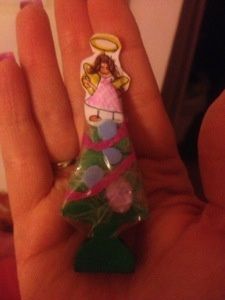 This is a Brio tree from our (never really played with) train set, angel popped on the top and she's added "bunting" etc with quite a bit of sellotape. Destined to be carried around in her Lego storage box for a while.
She's also made some Christmas "tokens", left them uncoloured by choice: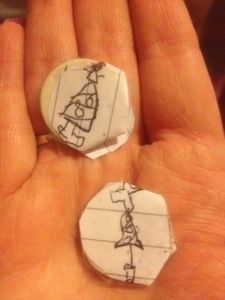 This is only the second Christmas that D has been really excited about it and is able to count down, before that it kind of passed her by. I'm sure there'll be more craft type bits to come in the next few weeks. She is already asking when our tree is going up and what we'll have on the top (clue: we have an upside-down tree so…lots!).
The rest of the day has passed relatively anxiety-free, a couple of spats with T but nothing stomp-off worthy. She has had a few anxieties this evening about going back to school tomorrow but that's to be anticipated.
A tiny plug from me, I've been nominated in the Golden Twits awards so, if you enjoy reading my blogs I'd love it if you could click on the link and vote for me please. Thank you 😍
I hope everyone's had a good day, comments/RTs/shares as ever welcomed, thanks for reading Jx 😘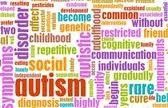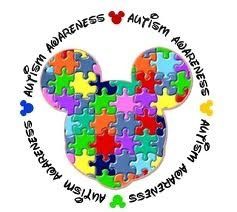 ---
---