*coughs* sorry and all that, my phone decided to give up last night, halfway through writing the blog. It's a result of its unintentional bath last Friday, I think. Currently in rice rehab for as long as it takes! It wouldn't even charge before it conked out so really hope it's going to be alright (first world problems I know).
Monday:
Yesterday morning was fraught with anxiety for both T and D.
D's were around Bunny, PE and the fact that I would miss her whilst she was at school and hence she shouldn't be going in – she's getting very crafty, my D!
T's were rather more pronounced. He was going on a trip to Hampton Court Palace with school and was getting very anxious about what time they'd be leaving/getting back/how long the journey would take there and back. As we were walking to school, the coach wasn't outside which was another cause for concern. We are very used to T wanting and needing to know routes, timings, schedule of events at home but because I only had the very basic information on a letter, I couldn't give him the information that he so obviously needed, poor T. All I could do was reassure him that his teacher would have all the timings.
It turned out T had a brilliant time on his trip (knew he would). There were actors dressed in period costume as Henry VIII and his various wives; the children all had walkie-talkie type devices which they could press to get information and – apparently – they saw a ghost (from T's description it sounded like a hologram).
D had a good day too, she'd been running around with the boys being "aliens" just before hometime so I collected a happy, warm child!
Tuesday:
We had some PE anxieties again today for D, she has PE Tuesday and Wednesday, swimming on Thursday. Her anxieties (I think) stem from the fact that she's the only girl so it can get a bit excitable with eight boys and that she has to change on her own, again as the only girl. She was not happy in school reception and sat there saying "we are telling them I'm not doing PE and then I'm getting in the buggy and we are going home" – very assertive, very matter of fact. Very incorrect as her TA came to collect her and I left a furious-looking D with her. Guilt? Bring it on!
I know when she's like that that she will be her happy, usual self within a few minutes, it's having that conviction to say "you'll have a great day", give her a hug and leave.
And she did! We had parents evening after school so I had told her (a few times) that we'd be staying in the classroom for a while. I had to remind her again at the end of the day but she was very good, playing on Education City whilst I chatted to her teacher and TA.
They're very pleased with her, after the initial holding-in-the-anxiety until I collected her, she's doing very well. I got reassured that Bunny is available during the day if she needs it and they are now aware of her anxieties around PE and changing etc. There weren't any negatives to report, just lots of positive reinforcement.
I did get a chance to sound out D's teacher about next steps for T and she's given me some advice, as we've stalled at the GP stage unfortunately.
So, all good and this evening D has told me that she's playing Mary in the school play at Christmas! She's extremely happy about it and this coming from a child who was never in any assemblies/plays/or could even enter the hall for a performance at her old school. Chuffed to bits, me! Don't worry, there will be photos, oh yes indeedy!
So, that's us. Good days overall, I think they're both glad to be back in routine after our unpredictable half-term.
I've had some really good autism book suggestions btw, thank you. I'll get the comments collated on the website this week.
I hope everyone's had a good day, comments/RTs/shares as ever welcomed, thanks for reading Jx 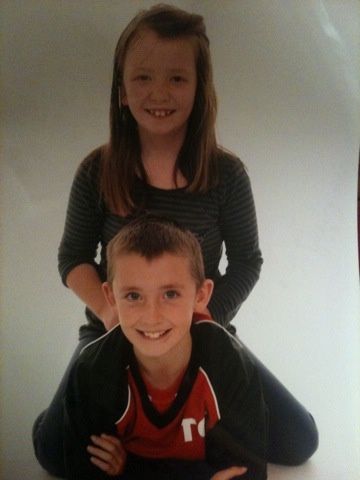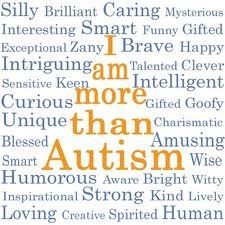 ---