My earlier post tonight Guilty but Grateful was going to be the introduction to tonight's diary blog. It developed into its own post – these things happen with my blogs sometimes, they take on a life of their own and the words just flow out. Best way to be, I guess.
Yes, normal service has been resumed, in that I'm feeling sooo much better and we actually managed to get out today for a trip into town. T wanting (and needing) to know exactly where we were going and the order in which we were doing things.
Lovely Delichon buggy had its first proper trial of public transport and our local shopping centre. I was a bit concerned that it might not fit on the bus (haha I can worry for England, me) but it did – took up more space than the Maclaren Major Elite though obviously.
It was really funny, we were going into a lift in the shopping centre and one of D's friends from school was in there, in his SN buggy, with his mum. She immediately recognised the buggy and said she'd seen it at SN fairs and blimey, wasn't it expensive but nice to see one out and about. So, yes, it's very distinctive and I'm not sure which got the most glances today – D or the buggy.
We popped into the Apple Store to have a look at the IPad Mini. I expected there to be queues of people but it was relatively quiet. It was hard to gauge its size from pictures but, in the flesh, it's a perfect size for little hands, incredibly light as well: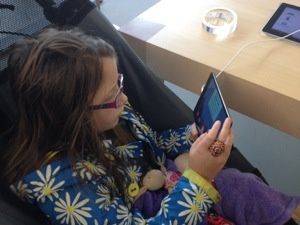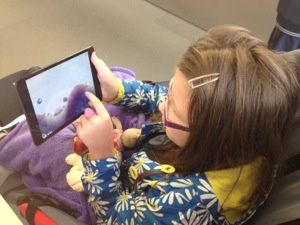 Apple-curiosity satisfied, time for a Madagascar Happy Meal and because we went in early, it wasn't too busy. Both very pleased with their Gia toy.
Then Waterstones, where as is the norm, they both get to choose a book. T choosing "Captain Underpants", D "Little Miss Somersault". They both prefer having books that are their own, rather than library books. For T, additionally, a book is ruined if it's got any pen markings or the cover is creased. Me, I prefer hardbacks to paperbacks, always have (Hubbie: Miranda Hart book hint, take note 😜).
We didn't stay too long in town, it was getting busy and I didn't want to risk upsetting what had been a good experience. As you can see, D was very comfortable in the buggy: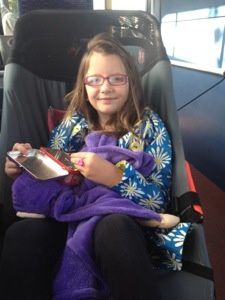 This evening, they've been watching fireworks from the window – there's been quite a few going off – and drawing each other pictures. Lovely!
And yes, T is still in full birthday countdown, bless him.
Thank you very much for the #ff today and the positive feedback on autismmumma.com, there is a contact form if anyone has any suggestions for further content.
I hope everyone's had a good day, as ever comments/RTs/shares are welcomed. Thanks for reading Jx 😘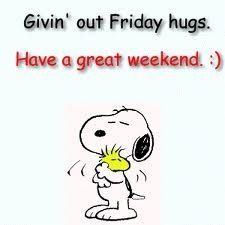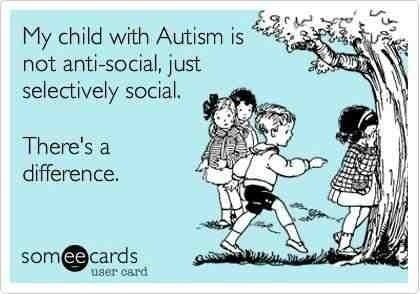 ---
---