D wanted me to share this picture tonight, she thinks the cat is very funny! It reminds her of one of ours – Itsey aka Sticky – who jumps into the air if a leaf goes past her and will only have cuddles on her terms (ie. not that often).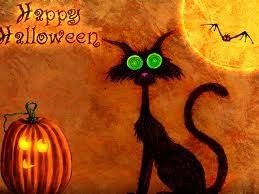 We haven't done the "all-singing/all-dancing" Halloween, D wouldn't be able to cope with it. The costumes are very nice to look at in pictures, but in reality they scare her. This – combined with her stranger anxieties – means that we put a "No Trick or Treat" poster on the door, as we do every year. There's only been one year when it was ignored and there was egg on the front door the next morning (why do people do that btw? If they're going out with eggs, they're obviously not aiming to "play" nicely).
She's been generally happy today therefore, without any anxiety-ridden distractions, doing her drawing. At one point our blackboard wall was covered in all manner of spooky chalkings – the 2-year old we had around today wiped them off before I could get a picture though.
There's only been one "moment", the 2-year old wanted a cuddle and D sat next to me, as close as practically possible but huffing like a little steam train because her Mumma was cuddling someone else.
As T was on football camp for three days this week, D's treat this week has been a Cuddluppet – a purple monkey. It's not something I've been sent to review, I bought it, but I think I will write something about it as the sensory benefits plus the interactive element are already coming through.
So, whilst our Halloween might not be the sugar-fest that is the norm, a quiet one keeps us ticking over and calm. Same really because my inner-teen Goth itches to come out sometimes! Wearing a lot of black and purple does it subtly 😜
I hope everyone's had a happy (and safe) Halloween, comments/RTs/shares as ever welcomed, thanks for reading Jx 😘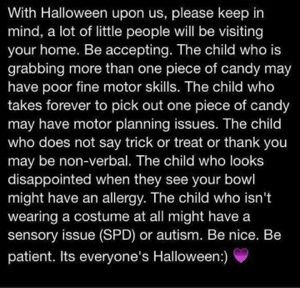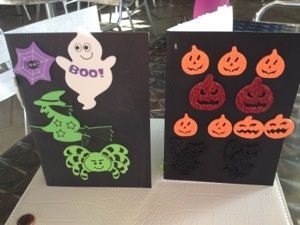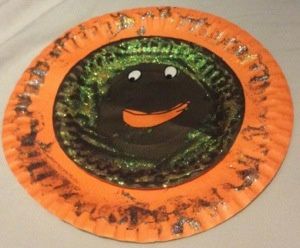 ---
---