I don't like being ill, I really don't! It's inconvenient and when you have children for whom routine adherence is key, it's never-ending when all you want to do is rest.
Having said that, D has been very good today. She got upset this morning when I showed her my red leg (cellutitis infection) and told her that I wasn't feeling well. She started crying and saying "I'll miss you", bless her. I think she was worried I'd need to go to hospital – perish the thought! Lots of reassurance needed.
It's mostly been about these today: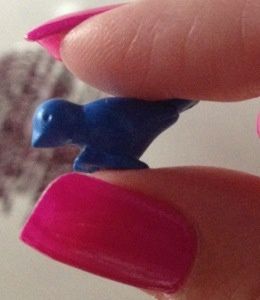 Teeny, tiny Playmobil animals. Which she's wanted me to look after from time to time. She has (I think it's meant to be) a jewellery box but it's full of Playmobil, cupcake stickers, a pink "My Little Pony" and her Halloween shapes – girl about town!
On the whole though, she's listened first time of asking and said to me "I'll be your maid Mumma", which is very cute, there may have been "that's too much hard work" if I had given her a list though!
T will be 10 years old this time next week and as he's obsessed by statistics – we'd already worked out how many hours to his birthday – we worked out the countdown in minutes and seconds. Then we worked out how many hours/minutes/seconds we were according to our ages (a lot for Hubbie and I!). It was fun though.
D decided she wanted to do her homework today, some reading and letters practice on laminated sheets: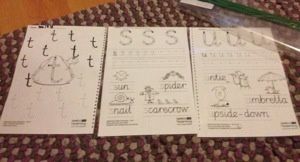 We'll be doing Education City most days too.
So, I'm hoping the tablets kick in overnight and things improve tomorrow, we have plans I'll need to change 😱 if they don't. I was awake for much of the night and it was quite strange seeing the time on my phone go 01.58 01.59 01.00. Tired.com is not the word.
I hope everyone's had a good day, comments/RTs/shares as ever welcomed, thanks for reading Jx 😘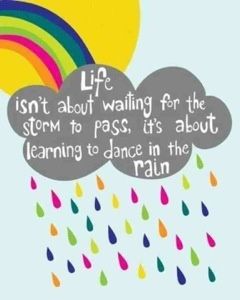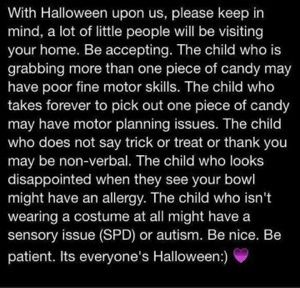 ---
---