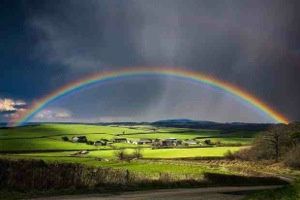 (with apologies to any "Firework" fans if I got that wrong)
Our day didn't start well but it got much, much better!
D was absolutely full of anxieties about her trip and Bunny this morning, which carried on all the way to school.
Our "cunning plan" (a la Baldrick) was to put the Bunnster in an over-body bag and put it under her coat. It reassured D to an extent but she was still worried that she wouldn't be able to take her.
(a bit of background: D's previous teacher – for the last 2 school years – refused to recognise the importance of Bunny and that she is D's tool for calming when sensory overload/anxieties take over. She is never without Bunny; if she is in the buggy, Bunny is in her hand; if she is drawing/reading, Bunny is tucked in between her arm and body, etc)
Anyway, whilst we were waiting for a TA to collect D she got very anxious again, by the time she was collected she was squeaking and pointing to Bunny, unable to "use her words". A quick explanation to her teacher, who replied "of course you can take Bunny, she's very safe in there". D's face was an absolute picture of relief! It meant so much to her to hear that (and to me, because I knew now she'd be okay).
I know that D has issues around not telling staff when things go wrong during the day – therefore saving up emotions until she sees me – but I think it really really helps that her teacher has personal experience of life with an ASD child.
(this of course is not by any means belittling anyone else working with SN children, please don't be offended)
So, it was a very happy but very tired D that I collected. She was receptive to questions to a point about her day, I think they went to a WW2 museum – she said there were lots of old vehicles and uniforms – stopping off at a local park on the way back.
And it's been a calm(ish) mood replicated at home. D's been happily reading "Captain Underpants", Bunny tucked safely under her arm.
Tomorrow may (and will probably) be completely different, such is the predictable unpredictability of autism.
I hope everyone's had a good day, comments/RTs/shares as ever welcomed, thanks for reading Jx 😘
Tonight's end picture is one I found online today, it's a fantastic, powerful interpretation of autism.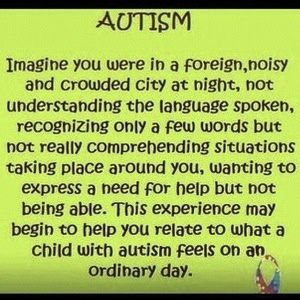 ---
---