Just when you think it's safe to peer out and think about leaving "Snuffle City", we don't. Poor old (he's nearly 10!) T has it now so it's been his turn to be off school today.
Although there was an obvious change to the routine this morning – no school run to T's school – because I'd already explained this in advance to D and kept reinforcing it positively, she was happy going into her classroom. They were apparently making pizza today – a definite bonus for D.
So, I had my T with me today. It was nice – despite him being poorly – as we don't really get that much 1:1 time. The weekends are taken up with his football/homework and of course D is with us before and after school (not that I'm complaining, she's a joy most of the time).
We had to pop to the shops and as long as T knew exactly where we were going and what for, he was comfortable. Managed to find some "Captain Underpants" books for him to read in the library, he's such an avid reader.
All too soon it was time to collect D, she'd enjoyed making her pizza (knew she would!) and even though it was raining (just for a change) it was a shorter chatty walk.
They've each been comfortable doing their own thing this afternoon and evening, D's been mostly reading – as has T.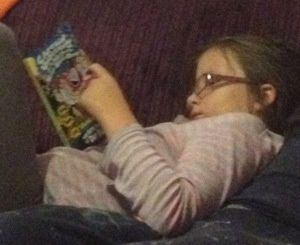 So, a good day – despite us not leaving Snuffle City yet – I hope everyone's had a good day, comments/RTs/shares as ever welcomed, thanks for reading Jx 😘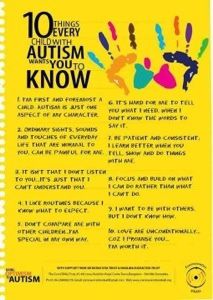 ---
---