Yes, after 6 days off poorly (which must have seemed like a long time away), D went back to school today.
It was not without anxieties – both last night and this morning. The routine of the mornings had already been adhered to during her time off because T was still going to school – he's only just started coughing so *ding ding* round 2! – but because she'd known she wasn't going to school, she wasn't as anxious.
We had a trying-to-distract-her-school-run today, I was pointing out and asking her about every bird we saw/different leaf colours trying to take her mind off school. Which worked to a point, until we arrived. Thankfully, the big screen in Reception has a continuous slide-show and we spotted pictures from her sports day and chatted about them, so that by the time her teacher came to fetch her, she was laughing and happy – result!
This is what she took to school today, normally it's just Bunny but the increased toys were anxiety soothers:

..and if you wondering "what does a girl about town carry in a tiny suitcase"?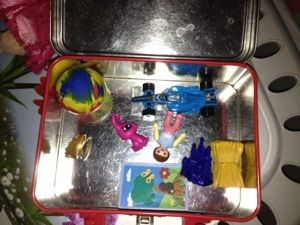 So that was D in school happily. I popped into town and didn't make it as far as Costa…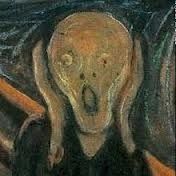 ….I must still be feeling ill but did do an exchange in "House of Fraser" – which always feels like you're getting something for nothing, even though you've already paid for the other item (or maybe it's just me then!).
D looked very very tired but happy when I collected her, she said that everyone had missed her (awwww) and she had her proof school photos with her – first official ones in her glasses: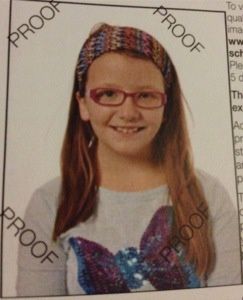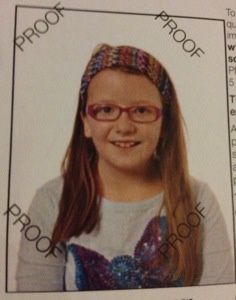 Once home she got a bit miffed about the menfolk watching the football (change of routine) but once that was finished, she was her happy self again. Reading her "Princess" magazine – she's suddenly very into the Disney princesses and wanting to wear the plastic jewellery that comes with the various magazines, which I'm surprised about, she's never shown an interest in being overly girlie before – I'm not knocking it at all.
Settled happily now, with her free "Princess magazine" tiara next to her. She's said she wants to wear it to school tomorrow, with her hair like Cinderella *gulp*!
So..that's our day. I'm relieved she's well enough to be back at school and, yes, I did get a teensy bit of "J-time" but wasn't quite well enough to appreciate it fully.
Every time I cough or sniff and say "stop sniffing (etc) woman!" in exasperation, D will reply "Mumma, it's not good to be talking to yourself. No-one else will hear you" – she has a point, my little wise one!
I hope everyone's had a good day, comments/RTs/shares as ever welcomed, thanks for reading Jx 😘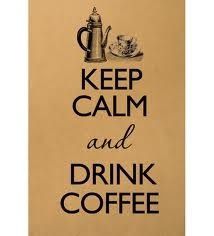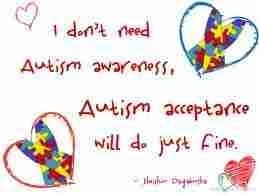 ---
---