Today (in an ideal world) D was going to go back to school nicely, skipping in, "tra la la la – bye bye Mumma, love you".
*record scratches*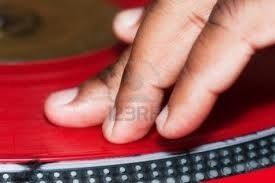 Nope…didn't happen. As soon as she was up this morning she was coughing and sneezing.
I was really looking forward to a teensy-tiny bit of "J-time", just a smidgen. Not today…hasta mañana.
We still had to take T to school though – don't look at those who stare at the buggy..honestly, you'd think I had ET sitting in a SN buggy rather than my lovely D "Does this buggy cause offence" <– a post I wrote in February still very much applies.
Anyway, snuffles and sneezes (both of us!) aside, we've had a good day. D wanted to try Monopoly today, after watching T and I playing yesterday. I felt a bit nervous – would she take turns? what about the handing over of fines etc? what if she lost?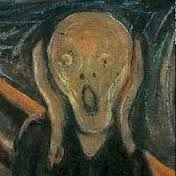 All potential issues that can turn a (relatively) easy-going game into a meltdown at a moment's notice.
This is Bunny overseeing proceedings: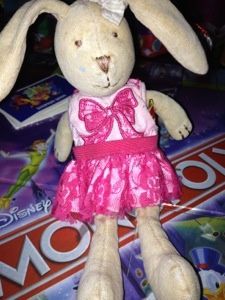 She did very very well. We kept it nice and relaxed. Neither of us bought any properties so no pesky rent to worry about, she read her "magic moments" and "show case" cards nicely – Disney Monopoly board. She needed some help with adding up the double dice at first but, by the end, was counting along in 2's using mental arithmetic as well to add up (or was it memory?) either way she did blooming well!
We played until the bank ran out of money – how typical in the recession! *whispers* and I won, but she honestly didn't seem to mind. Rather proud of her.
Things took a bit of a dip when I gently tried discussing returning to school tomorrow – lots of anxieties surfaced and it took multiple bear bugs and gentle chat to calm her down.
All settled now – after melatonin – and *fingers crossed* for tomorrow.
I hope everyone's had a good day, comments/RTs/shares as ever welcomed, thanks for reading Jx 😘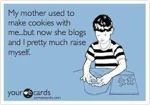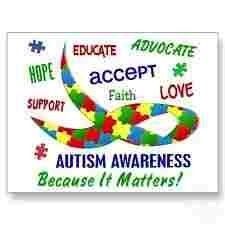 ---
---