We'll start with a picture D drew of flu-ey Hubbie today, complete with red eyes, next to Mr Strong: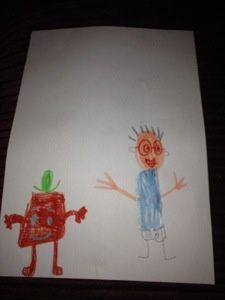 The likeness is quite uncanny, lol!
This flu-ey episode – which is still continuing – has shown me that routine is so important to children with autism (as I already knew) and unless there is someone who is very much known to the children, knows their routines and can step in willingly, there is no-one who can care for the carers/allow them to get some much-needed recuperation.
I remember when I was a similar age to T and D, whenever my mum got ill she would take to her bed and stay there for days until better, that just isn't feasible or possible in the majority of carer's cases. So, we carry on, eventually feeling grateful that we're recovered..until next time.
On with our day, D was still a bit snuffly so I kept her off school. T had been using pester-power regarding his school book fair and before he went to school we looked through, established the books were cheaper on Amazon and "added to basket". All should have been okay…
Wrong. A silent but effective strop occurred after school regarding the book fair. He'd either chosen to forget the Amazon "shop" in the morning or just felt like being awkward, everything else had seemed okay with his day.
Eventually he calmed down and we had an extremely competitive Monopoly game, with D fascinated by the little playing symbols and the money etc. We ended the game after a set time, writing down who had which property/amount of money – to be continued tomorrow. Shame it wasn't real money! T was far more interested in the amount of monopoly notes he had, rather than the value of them.
Both settled now, after having watched. clips from Madagascar 3 songs on YouTube …again and again. D cannot wait for the DVD release, whenever that may be!! I included one of the songs in my Motivational Monday post of earlier.
So, hopefully there will be some semblance of normality tomorrow. D should be back at school (which won't be easy for her, having been off since last Thursday) and hopefully I'll get some J-time (fingers crossed).
I hope everyone's had a good day, comments/RTs/shares as ever welcomed, thanks for reading Jx 😘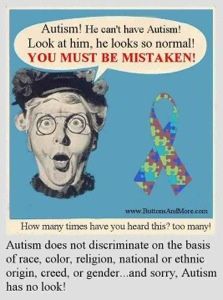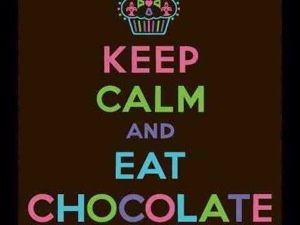 ---
---