Nope, it doesn't seem like we'll be leaving yet. Although D is much better, Hubbie and I have it now. Living with "man-flu" is never good when you're not 100% yourself.
When I was a regular commuter to Central London (before T and D came along). I used to avoid sitting anywhere near people who had a cold/flu and sniffed. *Whispers* I have been one of those today and I haven't liked it!
The downside of feeling ill is that when you're parenting special needs children the routines still have to be adhered to. Especially as D can tell when something is o'clock, for example they always have lunch at 12pm and tea at 4pm. So both T and D were monitoring the clock and issuing reminders!
When D wasn't clock-watching and trying to be-as-close-as-humanely-possible-to-me, she did make me a couple of puppets "to cheer me up":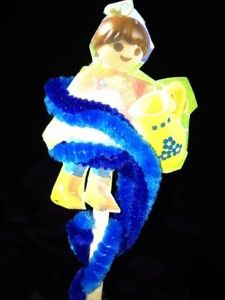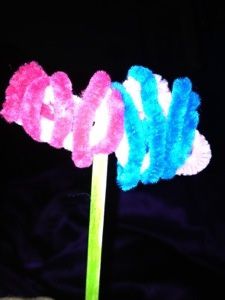 The first one is from one of her beloved Playmobil boxes (I'm honoured) and the second one says "mum" with pipe-cleaners (bless her)!
So, whilst it hasn't been an "up and at 'em" day, it's been okay – sneezes notwithstanding! T has been happy doing his thing (reading and a bit of trampolining) and D's done hers.
I hope everyone's had a good day, comments/RTs/shares as ever welcomed, thanks for reading Jx 😘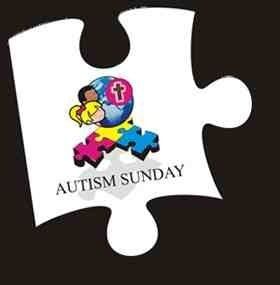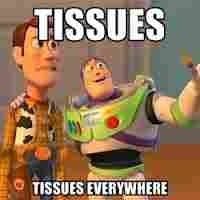 ---
---