After the emotion-fest that was yesterday (bless her) D needed a good day today and, on the whole, that's what we've had.
We tried out an arts and crafts workshop organised by Mencap this morning. D loved it – as I thought she would. It's a book-in-advance thing and this is so (I presume) that each child has their own 1:1 volunteer with them, to encourage and assist with creations. Only £2 for a 1.75 hour session too. We're definitely going back.
(if you're in Berkshire and would like further details, please leave me your email address/DM me and I'll send details).
This is what D made:
A colouring (everyone was amazed by how she kept within the lines):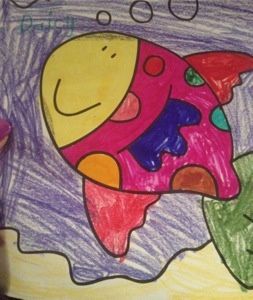 Sticking (she made a few of these):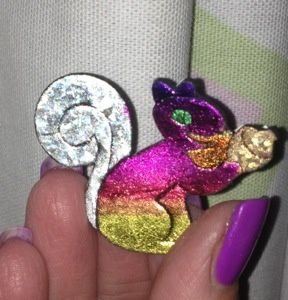 Sand art (this is a flower):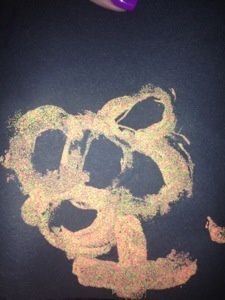 All activities that D very much enjoys. I was very proud of her – it was a new (long) bus journey, strange venue and unfamiliar people but she relaxed and started colouring straight away. I was able to slip out after five minutes and chat with the other mums in the little cafe there. Always nice to share experiences. The children weren't discouraged from coming out and showing their mums their creations either, which was nice to see.
We took another bus into town after that as there wasn't a direct route home. It was very very busy and I tried to notice the sounds and smells and people walking everywhere to try and imagine what it must be like for D – general consensus not nice, so well done to her for coping with it, albeit in her SN buggy.
She got this as a reward for doing so well today, it's so soft and simply called "Bear", snuggled proudly alongside Bunny tonight: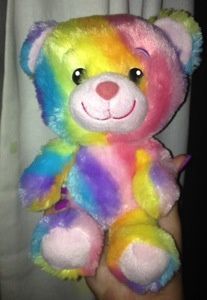 I think the excitement of today and the emotion of yesterday wore her out very quickly, so melatonin and an earlier evening routine for D and a quiet day tomorrow but, like I said, very pleased with all the new experiences she's tried today.
So..a good one for us, I hope everyone's had a good day, comments/RTs/shares as ever welcomed, thanks for reading Jx 😘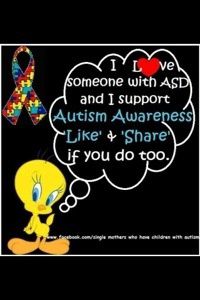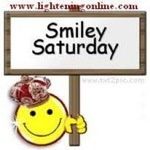 ---
---