My exhausted D is finally settled, thank goodness for melatonin. Without it she wouldn't be settling until the early hours, if at all. It's not been a good day.
It was "dress like a super hero" day at school, to raise money for air ambulances. When I originally read the note my heart sank, I imagined D in her class of 8 excitable boys, them all dressed as Batman, Spiderman etc and I couldn't imagine her being comfortable in there. I didn't say this to her – of course, I wouldn't want to influence anything – and she decided she didn't want to be a "superhero", I don't think she knew what a superhero was anyway.
Our day:
Once T was dropped off this morning, D had her ten swings at the park that she pass through, saw the cat that always seems to wait and miaow at us (another one for routines) and she went in happily with her TA.
I wish she'd stayed happy. It was a very different D I collected. She already looked unhappy through the door and as soon as she saw me, she bolted into the toilets area – she does tend to save up any emotion until the end of the day. Staff said that another child had been upsetting her and this was why she was unhappy. Eventually she was calm enough to take out, but she absolutely refused to say goodbye to the teacher or TAs, which is very unusual.
It was a shout-y journey home, she started telling (shouting) me about her day. From what she said, this child (boy) had not only been upsetting her, he'd also been hitting her today. Both in the morning and afternoon. She did say that he does hit other children, so it's not restricted to her alone. Poor D.
She alternated between being very cross about her day and crying. Didn't want to see or talk to T and Hubbie as they are "boys", didn't want to do anything apart from be next to me, having a cuddle, staying close. We had frequent shouts of "I'm not doing that because I'm too GRUMPY!" – my truthful D!
I'm really sad she's had such a bad day but I know the theme of the day cannot have helped. It's a tricky one, the school wants to be part of the community and raise money, but for those children who can't cope with unexpected change and here over-excitement of others, it's very difficult.
At least she's settled now and she has something to look forward to tomorrow, we're going to a SN arts and crafts session, organised by Mencap. Should be ideal for D (fingers crossed).
I hope everyone's had a good (or at least better day than D), comments/RTs/shares via the buttons below as ever welcomed, thanks for reading Jx 😘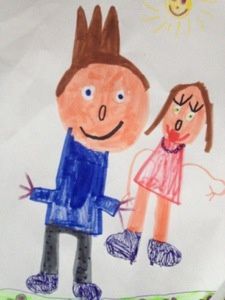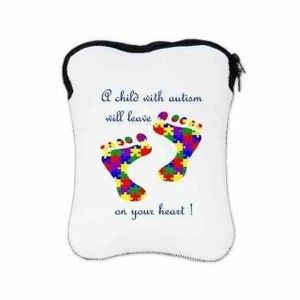 ---
---