The "500 miles" refers to The Proclaimers song. D was singing it in Music again today and I've been treated to a few renditions tonight.
I looked up the video for her on YouTube, it's been viewed nearly 6.5 million times! And quite a few more by D tonight, she's found it very funny. Another one to "add to favourites" I think.
She was a bit anxious about going to school today because Thursdays is swimming day and, as she's the only girl, she has to change away from the boys. She said it's with no-one with her or assisting her, which – if true – can't have been nice. Her motor difficulties mean she finds dressing herself a slow and frustrating process. A quick chat with the TA who collected her seemed to alleviate her concerns and she went off happily.
I've played telephone-tennis with the SenCo at T's school today so no real progress on that front. I am going to ring our local autism charity for advice tomorrow, hopefully they can suggest something.
D came out very well at the end of the day, judging by all the staff's wet hair, there'd been a lot of splashing fun!
Tonight has been Playmobil play for D and football training for T and of course "The Proclaimers"!
So, a not-really-any-progress day but sometimes, after an emotionally-charged one, you need a bit of time to regroup, gather yourself and consider next steps (or batten down the hatches and pick up your shield!).
I tweeted this picture this morning but I think it was a very funny example of positive thinking!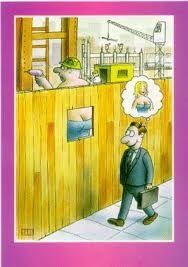 I hope everyone's had a good day, comments/RTs/shares as ever welcomed, thanks for reading Jx 😘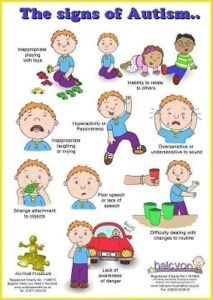 ---
---