I'm going to be honest…I didn't feel like doing this tonight and wasn't going to, until I decided that, realistically I've had worse days than today and it's guaranteed that I will do in the future.
After days of playing telephone-tennis with our GP (who incidentally is our registered GP in name only, I'd never met him or spoken to him until today) and explained D was already on the autistic spectrum etc and our concerns; he warned me that we're going to be "in a murky puddle". By that and after having told him that the paediatric doc who diagnosed D has left the area and D is referred to as an "floating ex-patient" (why? She's not "cured"); I presume we're in for a long journey, with very little unprompted assistance.
He recommended that I get something from the SenCo at T's school detailing his "traits" and then drop it in and make another GP appointment (but not with him, he's "too busy"…yes, he actually said that) and have a chat and discuss ways forward (pass the tissues).
And then there's flipping Early Bird – the course CAMHS recommended I go on before they will offer strategies for dealing with D's anxieties – I still haven't heard from them and if I moan to CAMHS about this, they're going to write me off as a "difficult parent" and suggest that D's anxieties are down to me. Well, hello, she has autism; she's always had these anxieties. I wouldn't be saying to her from birth "now, we're going out, you might see people walking on the other side of the road..they're bad, be very scared of them".
The fact that these two issues reduced me to tears today surprised me, I thought I was prepared for a potential diagnosis for T. But to be told that it's going to be a very hard journey despite the fact that his sister and cousin are already on the spectrum was …I don't know…disappointing is not the right word.
Of course, a potential diagnosis will not change the way we feel about T – he is our "Mr Pick" but it will change the way he is perceived by people external to our immediate family. How true is this poster: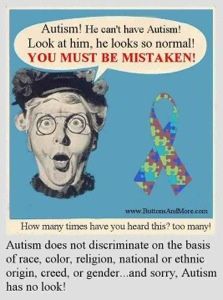 👫👫👫👫👫👫👫👫👫👫👫👫👫
Our day anyway:
D was much better today health-wise but had some anxieties about returning to school today. Once we were nearer school, her need to use the toilet overtook everything else and she dashed off with her teacher! Good timing.
She came out very well at the end of the day, having had a good day despite the break-times taken indoors due to the weather.
It didn't take long for her and T to be at loggerheads unfortunately, they both seem to "push the wrong buttons" on each other at times so, quite a few stomp and shout offs from D.
Both settled now and a new day for all of us tomorrow.
I hope everyone's had a good day, comments/RTs (via the buttons below) as ever welcomed, thanks for reading Jx 😘
My reasons why I want to raise awareness and acceptance of autism
below: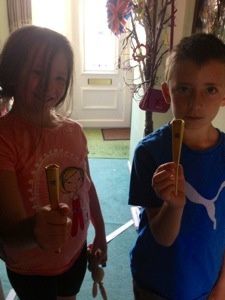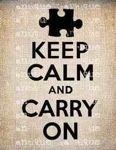 ---
---