I first saw the Spilly Spoon during an episode of Choccywoccydoodah when the chocolatiers created the most amazing butterflies and caterpillars cake for them.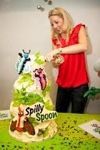 I decided I wanted to find out more about the spoon. The non-spill element of the spoon appealed very much to me as D is terrible at taking ad-hoc medication. She will willingly take her night-time medication from a syringe as it is part of her routine but medicine for high temperatures/illness etc is historically a battle and once I'd finished chasing her around the room, the medicine would by now be over all the floor/down clothes and I'd never be sure how much she'd actually taken.
This is where the Spilly Spoon has proved such a help, not only are there little increments along the caterpillars body so you can see how much medicine is in the spoon, but the spoon can also be laid onto a worktop with the medicine in whilst you prepare/locate your child.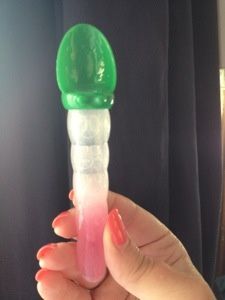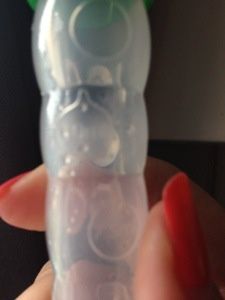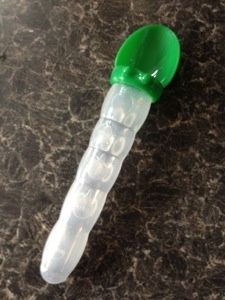 With older children, the medicine can be self-administered too. With younger and SN children the "head" of the spoon is wide enough to ensure that it does not spill whilst being administered.
The spoon washes very well, I would imagine a teat brush would fit inside it too for extra cleanliness. It looks as if it would withstand a dishwasher and, of course, a steriliser for very young babies.
All in all, a fantastic product and it's manufactured in the UK too *waves flag*.
Price-wise the RRP is £4.99 and it will be available to purchase via Spillyspoon.com, you can also pre-register your interest online too.
Spillyspoon are also on Facebook and Twitter @spillyspoon.
Disclaimer: I was sent a Spillyspoon for the purpose of this review.
---
---