I kept D off school today, she didn't sleep that well due to her ankle and she wouldn't have done well at school today, at all due to that. She would have had PE today too.
We dropped T off at his school and then popped to the shops, D in her SN buggy. D wore her autism badge for the first time: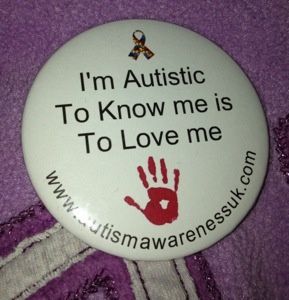 It was nice and quiet in the supermarket, not so in the coffee shop. D was very excited about getting the comfy sofa in there and had a bit of a flap, which caused stares from a group of mums who were there with their babies – just letting them (2 of them) crawl about the floor, up and down the corridor where people are walking around with their HOT drinks (it is a coffee shop after all). Who's the more safety-aware, keeping your child(ren) under control now? I thought.
Such double standards at times. You see them, smoking over their buggies, screeching at their children to be quiet. Hey ho, *fist bumps*….we'll get there.
D had a little (well, a long) play on Education City this afternoon. If you haven't heard of it, it's used in a lot of schools and it's a great learning platform. The exercises are set out in year groups – D's NT peers would be using Year 4 settings, she was comfortable and familiar with F2 (Foundation/Reception I think). Well worth looking into, if you haven't seen it and there is a free trial opportunity too.

www.EducationCity.com
T had a good time at his after school football club (no surprise there) but managed to leave half his uniform there 😡 hopefully it will be waiting for him in Lost Property tomorrow.
It's been nice to have an unexpected day with my D, she did very well at the shops and worked well on the Education City site and *whispers* we haven't watched The Goodies for about four days now (Goodies rehab!)
I'm anticipating she'll be back to school tomorrow, she says her ankle has stopped hurting and she's been selected to do golf after school, so that should be interesting! Her hand-eye co-ordination when it comes to bats (tennis, table tennis) is very good so hopefully she'll enjoy it. She really likes the PE teachers too, which is a massive bonus!
I hope everyone's had a good day, comments/RTs as ever welcomed, thanks for reading Jx 😘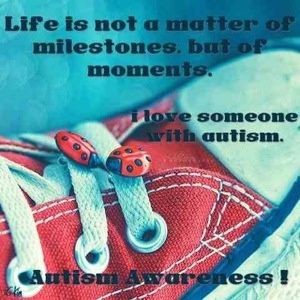 ---
---