I did my first "Silent Sunday" today, it felt strange just posting a picture but the chosen picture spoke for itself – which is the idea.
Poor T had loads of homework to do this morning and with his arrival in year 5 and the top set, it's definitely more challenging, which is what he needs.
D wanted to do some homework at the same time so I compiled some for her. I have some KS2 workbooks but knew that they were too high a level for her so wrote down some basic addition, subtraction, colour in fractions, match the colour to the word and draw some shapes. She enjoyed it and didn't get it all right but had a go. She's always telling me that she doesn't like "hard writing work" at school so I'll ask them for some worksheets I think. The only things that seem to come home are colouring and dot-to-dot sheets.
I'd rather she had something to do that challenges her a little bit and it was nice to see them both working.
D surprised me today, we weren't going out but she said she wanted to wear her autism bracelet and happily wore it for the rest of the day. It proves she's very comfortable with it. I haven't had any sort of "you have autism" chat with her yet as I want to do it at a time when she actually understands what that means (not yet) and get it right. Plenty of time but her liking the bracelet is a bonus.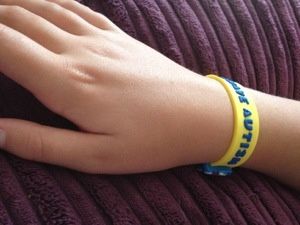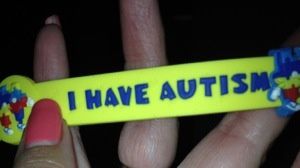 D was relaxed enough to watch a programme we hadn't watched for years today – see earlier post. It made a change from The Goodies, which she will quote verbatim now!
All change later and she had a meltdown in the b a t h tonight, one of her toys had got wet, which is a definite no-no. It was a scarily helpless feeling for a while and she had absolute no regard for where she was, her surroundings or any potential dangers. It took a while to calm her but melatonin and bear hugs did the trick, phew.
I hope everyone's had a good day, thanks for reading, comments/RTs as ever welcomed Jx 😘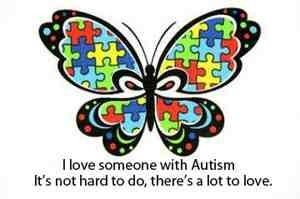 ---
---