Our day didn't start terribly well and this had repercussions right through to drop-off at T and D's respective schools.
They'd both been into something they shouldn't have been – nothing dangerous or sinister, just the place where I keep gifts that can be used for birthday parties etc – and had opened some of the boxes. How ironic that these gifts will probably never be played with now that they've been opened and looked at, nosey pair. Anyway, they were both told off gently.
T's reaction was a typical T one, a furious face and then the silent treatment. D's was more vocal, with tears, stomping and she gave me Bunny as she said she wasn't allowed it anymore (her words not mine), I also got told I didn't love her (D) anymore.
So it was a strange school run, T glowering and D snivelling. Despite a hug for T before he went in, he was still furious – he really does not like any criticism or remonstrations. Felt sorry for his classmates today!
D was still grizzly all the way to her school, despite me saying everything was fine now etc. We had a few minutes before her TA collected her so I made sure she was happier before going in, a "guess how much I love you" usually works. I had written in her home-school diary about the morning's "fun" so they knew in case she got upset etc.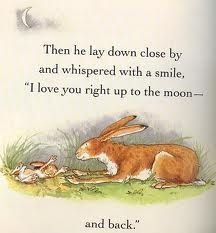 I don't like telling either of them off, but there are boundaries and no-one can afford to buy duplicate presents in this economic climate.
🐛🌸🐛🌸🐛🌸🐛🌸🐛🌸🐛🌸🐛
Caterpillar update: they're six days into pupating so we have about another week before butterflies start emerging. The one that had fallen down seems ok, I gently moved him (?) with a spoon to get him into the enclosure and he wriggled as if to say "thanks, I'm ok", either that or "leave me alone, I'm busy!"
🌸🐛🌸🐛🌸🐛🌸🐛🌸🐛🌸🐛🌸
All seemed fine at the end of the school day, the ice cream van was there after being absent for the previous two days so they both had an ice cream: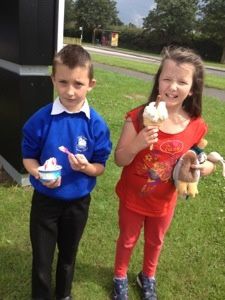 D's been invited to a bowling party by one of her classmates – SN group on a Saturday afternoon in an unfamiliar place – fingers crossed it will go smoothly. She's very excited!
This afternoon has been nice, each doing their own thing – T alternating between bouncing with a ball and reading, D playing with her teeny tiny Playmobil animals. Major Christmas hints of the Playmobil chicken coop variety being made – the one item that doesn't seem to be available, typical!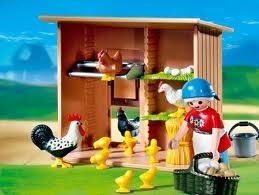 🐔🐔🐔🐔🐔🐔🐔🐔🐔🐔🐔🐔🐔
So that's our day, I hope everyone's had a good day – it's the weekend! – thanks for reading, comments/RTs as ever welcomed Jx 😘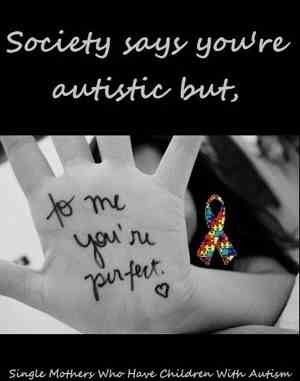 ---
---