After yesterday I needed a bit of "J-time" before the road to a potential diagnosis starts. I'll start things moving tomorrow and let CAMHS know that Early Bird progress seems to have stalled (never rains, eh?)
🚹🚺🚹🚺🚹🚺🚹🚺🚹🚺🚹🚺🚹
Our day:
T and D were a bit confrontational this morning, over a simple conversation on the way to school.
T: "if you had to choose between a Playmobil castle and a Playmobil pony set, what would you choose?"
D: "a Playmobil swimming set"
T: repeating it again, but getting more agitated
D: shouting her answer back
Me: "I think what T is trying to ask is, if you were in a shop with Daddy and there was only a Playmobil castle or pony set left, and Daddy wanted to buy you one, which would you choose?"
D: "I don't want a castle or ponies, I want a swimming pool set" (shouted)
T, by now, is completely exasperated, D is cross at all the questions and I moved the conversation on to making funny shapes out of the clouds!
They have "moments" like that at times. I see girls of D's age coming out of the mainstream school we pass, chatting and laughing away with their friends and it makes me wonder if she will have two-way conversations in the future, I hope so.
Anyway….D was really cold by the time we got to her school and her mood had improved (thank you cloudy sky) so she went in happily, looking forward to swimming in the afternoon.
She was a bit agitated – rocking on her chair and moaning – when I picked her up. It took a while to find out what was wrong as she wouldn't say but she eventually said she hadn't liked changing by herself (only girl in class of 9) and she had too many bags to hold whilst she was sitting waiting (two!). She was okay once that had been clarified.
Despite all that, we've had a nice evening. T and Hubbie went to football practice so we've had some quiet time, much needed.
This week is flying by, she's still a generally very content girl with her new class, it's the little changes that effect her, like the changing arrangements etc.
So, I hope everyone's had a good day, comments/RTs as ever welcomed, thanks for reading Jx 😘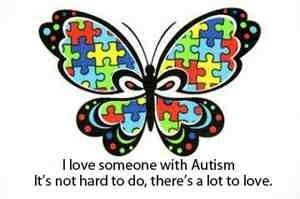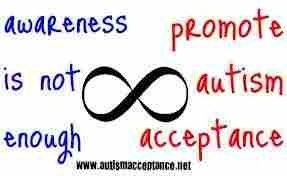 ---
---