Today I met with the SenCo at T's school to discuss my concerns at his autistic traits and any next steps. I took along a copy of my blog "Should I be worried…" as it was all listed on there. I did worry beforehand that she'd tell me not to be silly and go away but she is a lovely, very approachable lady and we had a long chat.
The outcome is she feels it would be worth talking to our GP about a referral, leading to a potential diagnosis. She explained a bit about the schools policy on inclusion and the number of SN children they had in school, the number surprised me, far more than I had imagined. From a teaching viewpoint, the school day is very structured, full of visuals for the routine, lots of positive encouragement and this may explain how T has flourished so much with them. She agreed with me that secondary school will prevent challenges and a (potential) diagnosis (hopefully) by then can only be of assistance to T.
So…the next step is a GP appointment.
🚹🚺🚹🚺🚹🚺🚹🚺🚹🚺🚹🚺🚹
Our day:
It's been a good one. After the initial upset last Tuesday, D has settled in her class fantastically well. Whether it is the new teacher, her favourite TAs with her or the fact that the child who bullied her so much last term is in a different class – or all 3!- its wonderful.
There is some physical proof too of her happiness: in previous terms she would always scratch and pick at her arms, the wounds would never heal as she'd be constantly itching. Another issue was she'd be always pulling at her nails and the surrounding skin. Really painful to see and she would always hide her hands……both of these anxiety symptoms have gone, completely! I noticed in the school holidays that her arms were healing and her nails are growing back healthily. Brilliant news. We're going to have a girly nail paint this weekend, she'd like red with silver stripes!! So so pleased and I hope it continues.
We didn't see the dog owner this morning at the park, which was a shame, I was very geared up to ask her quietly about yesterday and hopefully receive an apology. Hey ho.
D went in very well again, once one of the TAs had collected her.
I went back to T's school for my meeting, I don't drive so the pavements have definitely been pounded today!
D was very happy when I collected her at the end of the day, she'd done soft play and they had new bricks! Very excited to tell me that. She's also starting Lego Club one lunchtime a week and one of her classmates has said he's going to make a model D, awwww!
Both D and T have been happy doing their own thing at home, for T it's the bouncing with a ball on the trampoline, for D it's been playing with her Playmobil animals. She doesn't like the buildings, just the small animals and the people. At nursery, before she was diagnosed, she's carry around a little handbag absolutely full of Playmobil – her security.
So, it's been a good day. I was extremely nervous about seeing the SenCo today but knowing that any hunches Hubbie and I had were taken seriously, has made me feel happier. I don't know where this journey will take us, but he will always be our incredibly bright, wonderful, football mad T whatever "label" is placed upon him.
I hope everyone's had a good day too, comments/RTs as ever welcomed, thanks for reading Jx 😘
>;;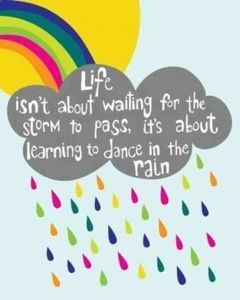 This image from @handmchallenge, please support them on twitter & Facebook 👍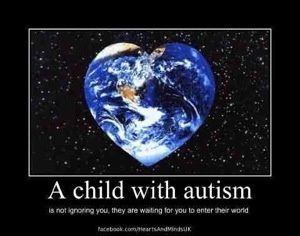 ---
---