Why does the weekend go so quickly? It flew by. We're in serious autumnal weather now – blustery and showery, a temperature shock after the weekend's splashtastic fun.
T and D have had a good day. D went in very well and immediately told the TA who fetched her "xx xxx (teacher) made a BIG mistake", TA looked really worried until I explained that another child's calming book had been sent home in D's bag, D had been bursting to tell the TA!
I headed off with the mega important task of getting T some new football boots. His stipulation was Adidas red & blue – not sure which player wears those and he (player) probably gets all his boots for free. Anyway, down to a choice of three, I went for the left hand side ones: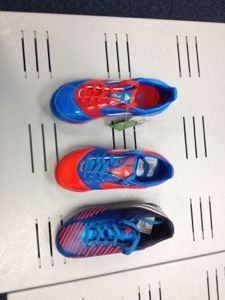 T very happy with them, phew!
When I went in to pick D up at the end of the day, they were all watching "The Wiggles" singing about a little red car. She was very pleased to see me and sang the song all the way to pick up T.
D's been a little bit up and down since we got home, she's tired after her day but she did have a bit of a Samantha Brick moment:
She wanted something else to eat and wanted me to guess what she wanted. She said for me to have a "fink" what she would like and I said "I think you are the most beautiful girl in …(our town), England and the World" and she said "yes, and in the Universe too, and if a meteorite came down it won't crash into me because I'm so beautiful!" Bless her!!
She's had another weepie wailing moment after the evening routine, tired cuddly D, hopefully her Melatonin will kick in and she'll sleep well. Meanwhile T has been wandering around, wearing in his new football boots…clump, clump, clump.
So, new week, new challenges but it's never boring!
I hope everyone's had a good day, thanks for reading, comments/RTs as ever welcomed Jx 😘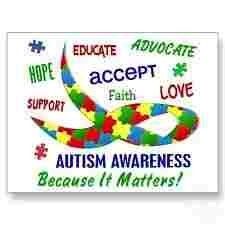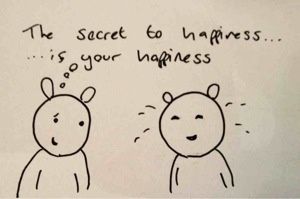 ---
---