We didn't get to Taplow today..disturbed night, full of bad dreams for D and downright weird ones for me (combination of tiredness and watching Celebrity Big Brother) – that's me not D!
Hubbie and T went off to their football match and to watch another local match in the afternoon so D and I had lots of fun in the pool. Water pinball and a throw-the-Playmobil-person in the water and D will fetch it, over and over again. Her Goodies obsession has spread to combining it with her Playmobil now, this is Tim Brooke-Taylor: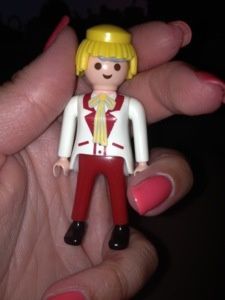 She also wants to make up figures for Graeme Garden – or Garden as she calls him – and Bill Oddie. No doubt a large cat toy will feature for Kitten Kong too!
In between our splashtastic fun, there has been Goodies viewing (naturally)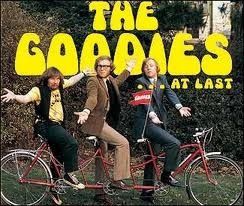 I did get the second DVD in the series to add a bit of variety to her Goodies watching but she absolutely refuses to view it as the screen is different at the start, she does have anxieties around a plain BBC screen.
D did want me to teach her how to float in the pool and whether it's motor skills or lack of understanding, it just didn't happen today. We had fun trying but there were too many things she had to do at once – legs, arms, belly etc. There's always tomorrow to try again, weather permitting.
🌸🐛🌸🐛🌸🐛🌸🐛🌸🐛🌸🐛🌸
The rest of the caterpillars are on their way to pupating but the one who started the process yesterday has fallen down 😳, I don't know if that means he/she/it won't make it, if it doesn't we'll (hopefully) have 4 🐛.
🚹🚺♿✳🚹🚺♿✳🚹🚺♿✳🚹
So, despite our rough night, it's been an okay day and therefore a 👍 from us. Hope everyone's had a good day, comments/RTs as ever welcomed, thanks for reading Jx 😘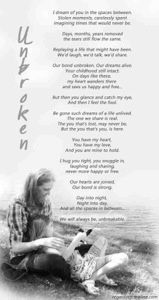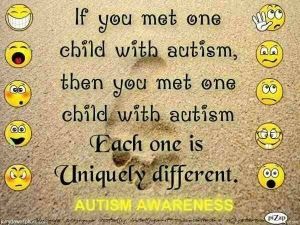 ---
---