Well, like lots of other children my two went back to school today. Although we'd been awake at more-or-less the same time all through the holidays, you can't replicate that school-run feeling until the actual day.
We left about 5 minutes earlier than usual – for reasons unknown – and consequently arrived at T's (mainstream) school earlier than usual. So we had a few minutes to wait in a very noisy, very busy mainstream playground. Oh, the looks, points and whispers we got. You'd think ET was sitting in a SN buggy, as opposed to my D.
She was getting very agitated by the noise (fortunately she didn't notice the stares etc) so I put her ear defenders on her and she happily played "Robot Lab" until T lined up with his class and we could leave.
The school does have a SENco, I need to speak to her about potentially starting the diagnostic process for T, so it will be a good opportunity to mention inclusion etc.
A nice, sunny walk to D's school, she walked the last 200 yards or so and we found two TAs waiting for her outside school. They told me that it had been agreed "to move D forward" that they would meet her at Reception from now on. Nothing had previously been said to me so I was, naturally, a bit miffed (okay, a lot) at the lack of communication about this change of routine. I had hoped to meet her new teacher, see her classroom and see who else was in her class – all valuable aids to encouraging conversation about her day. It wasn't to be.
The two TAs are lovely – they were only passing on the message – she had them in class before last, so that is a big bonus and they ensured that she went with them happy, which is the main thing.
She came out at the end of the day looking extremely tired. She is the only girl in her class and from the brief discussion we had (very one-sided) we've worked out she's in a class of at least 6. That's about all we know. Oh, and Bunny spent the day in her pigeon-hole.
Poor D was so tired and emotional by the time we got home that she stomped to her room as soon as we got in. She does tend to build-up any emotion from during the day. It didn't seem to be anything specific in gently talking to her, but the unexpected change to going in could have been a factor.
T was tired too, grumpy about his Match magazine not arriving and the fact he had a Homework Diary 😱, he had homework tonight too.
D was calmer after tea and wanted to watch …..The Goodies (surprise), a panic when the disc kept freezing but sticky little fingers seemed to be the culprit – phew!
So…first day back for my two, a 👍 (thumbs up) to them both for getting through it, but a definite 👎 (thumbs down) to D's school for their lack of communication about the new arrangements.
How has your day been? 👍 or 👎 or 👋?
D wanted me to add this picture tonight, it's the sunset behind the clouds from our garden, lovely contrast of colours: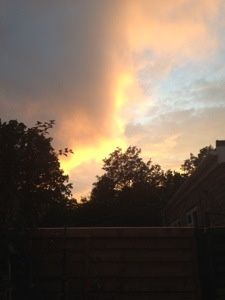 To all those going back to school tomorrow/starting school "Good Luck",
I hope everyone's had a good day, thanks for reading. Comments/RTs as ever welcomed Jx 😘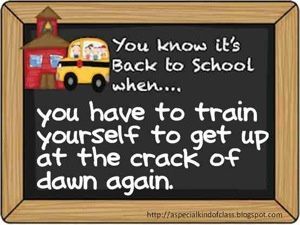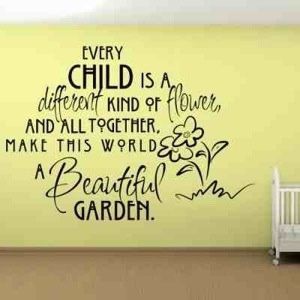 ---