A quieter day after the hustle and bustle of yesterday.
We've had another day in the company of these chaps:
I'm wondering how many of The Goodies phrases she'll be using on her return to school (echolalia).
There is a sequence which she absolutely loves with giant geese that lay golden eggs etc, she will tell you what happens, just before it does all the way through that.
There was something she said at Taplow yesterday, which I didn't realise came from the DVD until today. D was playing in the big wooden castle and she popped her head up to see where I was and said "hi there Kitten!". I realised today it's come from a sketch with Tim Brooke-Taylor, where he plays a washing powder salesman.
I thought it was strange at the time and that happens a lot, I'll randomly watch something that she watches and recognise where her phrases come from. Usually appropriately used but definitely familiar.
We all made cupcakes today, T and D taking it in turns to stir the mixture and spoon it into the cake cases. When it came to making the icing, D couldn't help with it because she did not like the smell of the icing sugar. I hadn't realised up until that point that icing sugar had any smell. She is incredibly sensitive to smells, noises, sounds etc.
I forgot to post this picture yesterday, it's a statue at Maidenhead station, so lifelike and it's life-sized too. Bet it gives people a fright in the dark, late at night!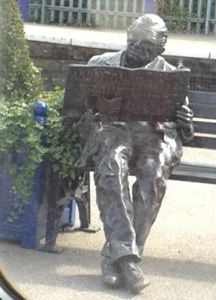 🐛🌸🐛🌸🐛🌸🐛🌸🐛🌸🐛🌸🐛
Here's the caterpillars today, all getting bigger, hairier and wriggling about!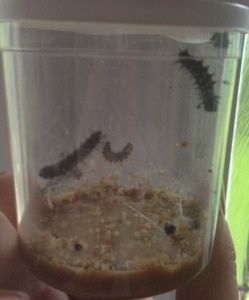 🚺🚹🚺🚹🚺🚹🚺🚹🚺🚹🚺🚹🚺
So, a calm day was needed and that's what we've had. It's back-to-school on Tuesday so we need another good one tomorrow (fingers, toes and everything crossed!)
I hope everyone's had a good day too, comments/RTs as ever welcomed, thanks for reading Jx 😘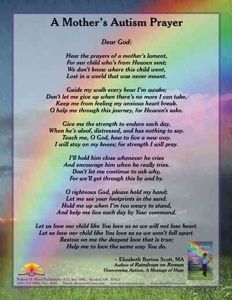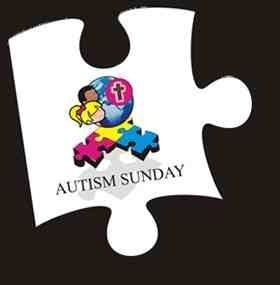 ---
---