Yippee, we got our trip out! T asking and needing to know EXACTLY which shops we were going to and what we were getting. This caused an issue before we went as T was asking these questions and D was then getting cross because "there are too many questions". I did wonder after if a social story would have solved both problems – it satisfies T as to what we are doing and it's in an understandable, familiar format for D too. A laminating job for me when they are back at school then. Lots of cutting out of shop names etc.
For once *shock horror*, we (D in her SN buggy) weren't the only object of stares today. The nearby festival always generates a lot of people and there were a fair few with their wonderfully coloured hair/Mohicans/piercings everywhere. Joys of being young and responsibility-less! So a lot of the stares and whispered comments that we'd normally attract were generated the festival goers' way.
They both did really well, D did do some walking albeit with flapping and all was fine until we got onto the bus to come home. She would not sit down at all, either in her buggy or on a seat. I had to have one arm on the buggy, another on her. She eventually saw sense (phew) after going around some corners (driver was practising for Formula One or something!) but she's never refused that before…strange.
Both went straight in the (cold) paddling pool once back. Neither minding the cold! It gave me a chance to sit alongside, dodging the splashes and read a bit more of Anna Kennedy's book "Not Stupid" – a very insightful, inspiring book, definitely recommended.
🐛🌸🐛🌸🐛🌸🐛🌸🐛🌸🐛🌸🐛
Caterpillar watch day 2: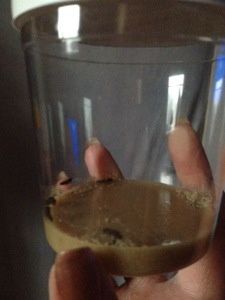 I think they've grown a little bit since yesterday. All wriggling around and ..eating!
🚌🌈🚌🌈🚌🌈🚌🌈🚌🌈🚌🌈🚌
Their last full week before heading back to school starts tomorrow. Lots of discussion and prep needed.
I hope everyone's had a good day, comments/RTs as ever welcomed, thanks for reading Jx 😘
I found some wonderful autism pictures online today, so will be using those as end pictures, this one I sent out earlier but it's great and just gets that message across nicely: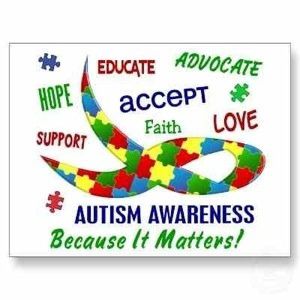 ---
---