Apparently today has been dubbed "Fed-up Friday" by a certain newspaper. By now apparently we've run out of money to entertain the children and just can't wait for them to go back to school.
The summer holidays are too long, it's true. There's no longer a requirement for children to help with harvests on the farms and those children who rely on continuity and routine do struggle with the changes.
Having one child who has severe stranger anxieties and another who quite simply refuses to go out, unless it's to football matches/football training has meant that we have been at home a lot but….
I've (on the most part) enjoyed it. For the past five (count them, I did!) summers, we always had other peoples' children around, 5 days a week, all summer long. This meant that I'd be "entertaining" them, earning my pennies whilst being aware that a) T wasn't happy with them being around and b) D didn't join in with them, very much preferring to do her own thing. So, this year has been nice!
There have been children around occasionally but it's been no school runs, plenty of garden & paddling pool play for all, even the cats have seemed happier that it's just been us. It would have been nice if they'd (children not cats!) slept in a bit more but hey ho!
The downside of course has been that we've had few trips out but not going out, means not spending money! And it will make that solo Costa coffee with a magazine something to really look forward to….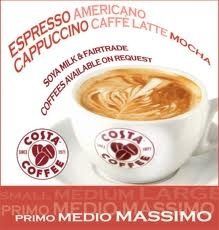 ☕☕☕☕☕☕☕☕☕☕☕☕
I was searching online to see if I could fine mini Paralympic torches for T & D today…there aren't any. A book also came in the post today which I'd ordered, it was the Olympic torch relay. Photos and a week-by-week account of the flames' travel around the county. I'd pre-ordered it so hadn't been sure when it would arrive but hoped it would cover both the Olympic and Paralympic torch relays…ummm, no, obviously. TV coverage will be far less and it just seems a shame.
I hope as many people get behind the Paralympics as the Olympics despite the reduced coverage etc, each and every participant will have overcome so much to be there. Admiration for them all.
We've got our Paralympic flag flying proudly, want to find an autism awareness type flag to replace it but can't find one, ideas welcomed!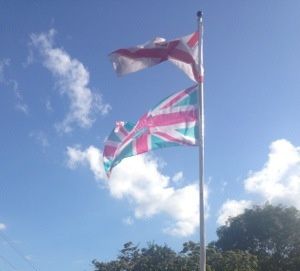 🇬🇧🇬🇧🇬🇧🇬🇧🇬🇧🇬🇧🇬🇧🇬🇧🇬🇧🇬🇧🇬🇧🇬🇧🇬🇧
Our day:
Considering it's meant to be "fed-up Friday", it hasn't been too bad.
D has wanted to wear her red onesie-type thing all day, she's been channelling her inner Teletubby and she's been very cuddly, right from the moment we woke up. T's been happy bouncing/playing on the Wii. Both happy in their own little environments, doing their own thing. A few squabbles but nothing major.
We all persuaded Hubbie to try on T's onesie-type thing, he was very Freddie Mercury (bless him) as it was a bit tight. D laughed and laughed when she saw him, no I didn't take a picture!!
The "Christmas" element in the title comes from @OfficialSanta, he tweeted it's 4 months today until Christmas Eve hohoho!! ⛄🎅🎄
I hope everyone's had a good day, thanks for reading, comments/RTs as ever welcomed Jx 😘
The final image tonight is of a Paralympic poster I found online, available via Amazon etc, I think it's great: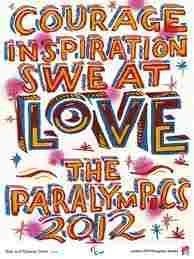 ---
---