I could not be without my iPhone. I can blog from it, tweet, check the weather, the news, D & T can play their favourite apps on it (which is a wonderful distraction for D when sensory overload takes over and we're out). I have been known to make calls from it too (sometimes!) 😜
But there are a couple of drawbacks, the battery life is very short and also the charging cables don't seem to last very well.
I last had to replace a charging cable last November – £15 kerching! – and mentioned to the shop assistant at the time that the cables didn't last that long. She agreed and said it was a common problem but to keep the receipt as it had a 12 month guarantee. Okey dokey I thought and put it somewhere safe.
The cable was wearing out and finally the plastic split at the weekend (just under the bit that goes into the phone, where it always wears out first) Okay…time to use that receipt! T & D don't mind going in to the Apple Store near us, they can go on the iPads on display – which are always loaded up with interesting apps, and I usually end up taking the hint and adding them to the phone – and we always look at the iMac 27inch screen computers (they are wonderful, I totally lust after one of them).
I managed to get the attention of a blue t-shirted assistant, showed him the cable and receipt and he was quite horrible. Said they'd never seen one that bad before and "if it had been an accident and someone had cut it, I'd rather you just said" – this was said whilst looking straight at D who was by now having a little flap as the iPad had excited her.
Eventually he seemed to believe me but he "had to go off and check with the manager" but honestly, the fact that they know it's a common problem and the receipt etc, he didn't need to imply that D had done anything! Made me feel abut 3 inches tall!
He begrudging came back with a new cable and scuttled off, I didn't even get a replacement receipt.
By the way, D wouldn't do that. I'd get hit, punched, kicked whatever if she's in a meltdown but she knows what the cable does and ….well!
So…Apple I love your products but I do NOT like the attitude of some of your staff.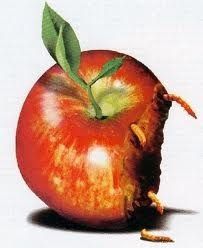 (this almost felt a bit blasphemous btw)
---
---