I did a little post about our experience in our local Apple store earlier, from feedback received that sort of discrimination is common, unfortunately. When you go into an Apple store, it's almost like they have their "token" (visibly) disabled assistant, attitudes need to change.
I'll hop down off my soapbox and get on with our day…
It's been an squabble-some day for my two, neither wanting to "share" the pool. At one point, D sat in it and said "this is my half and that is T's" – like that's going to work and it didn't!!
Like the stubborn person that I am (yes, I am stubborn but it gets things done), I decided that I'd move the trampoline by myself, wearing fit flops. All going fine until I wondered why my foot was wet, I'd nearly ripped a toenail off, blood everywhere!
Cue a mild panic and a cleansing session. D came out, saw it and said "oh poor you Mumma, when am I having my ice cream?" Very matter-of-fact, very let's-stick-to-the-routine even though you're covered in blood! They've got into the habit of having a cornet at 2pm sharp…..routine, so glad they can both tell the time (well, D can when it's on the hour anyway) *droll lol*.
One thing which is a bit bizarre, if I put a banana in D's lunchbox for school, it's never eaten. If she sees bananas in the kitchen at home, she doesn't want just one, she's after the whole bunch! We're getting through a lot of bananas this holiday!! She decided to eat her bananas and Bunny was going to "share" some play food with some of her "My Animal Farm" characters.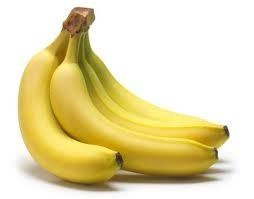 I can't believe that in two weeks time they'll be already back at school, I hope I'm writing a positive diary post then *fingers crossed*.
Tonight's end picture comes via @NiciJT4Autism, she's celebrating her "Twitter 1st birthday" today and best wishes, thanks for all her support and thanks for letting me use the picture *mwah*.
Comments/RTs as ever welcomed, hope everyone's had a good day, thanks very much for reading Jx 😘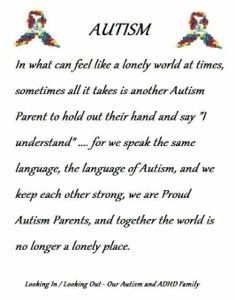 ---
---